Mufti Saeed says, Imran khan's Nikkah with Bushra bibi solemnized twice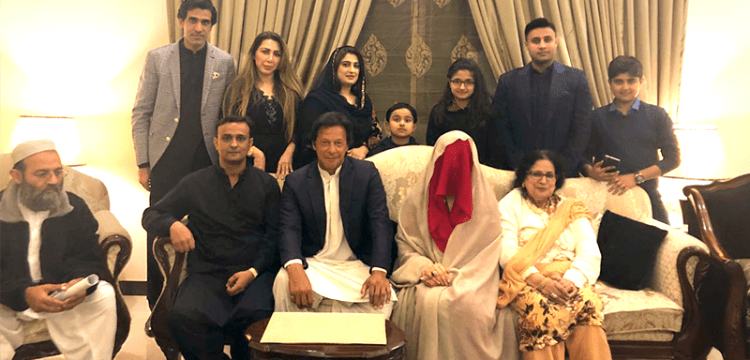 According to The News on Tuesday, Imran Khan, the leader of the Pakistan Tahreek-e-Insaf (PTI), and Bushra Riaz Wattoo, also known as Bushra Bibi, had two solemnised Nikah ceremonies.
This was disclosed by Mufti Saeed Khan, a core committee member of the PTI, on the Geo News programme "Jirga," who solemnised their Nikah in 2018.
Muslim weddings involve a Nikah, a marriage contract performed by a cleric.
Because it was performed during Bushra Bibi's Iddat, Mufti Saeed disclosed that the initial Nikah was nullified (the time a woman goes into isolation after her husband dies or divorces her).
Although the mufti claimed to be uninformed of it, he was forced to solemnise it once more as soon as he learned of the circumstance. I annulled it and reinstituted the Nikah in accordance with Islamic beliefs, he continued.
In February 2018, the former prime minister wed Bushra, who is his third wife.
The PTI officially announced Khan's marriage. Former party leader Awn Chaudhry and his companion Zulfi Bukhari said that Mufti Saeed performed the Nikah in Lahore. They both witnessed Khan's Nikah as well.