'JIT probing on wazirabad attack being pressurized', says Imran khan.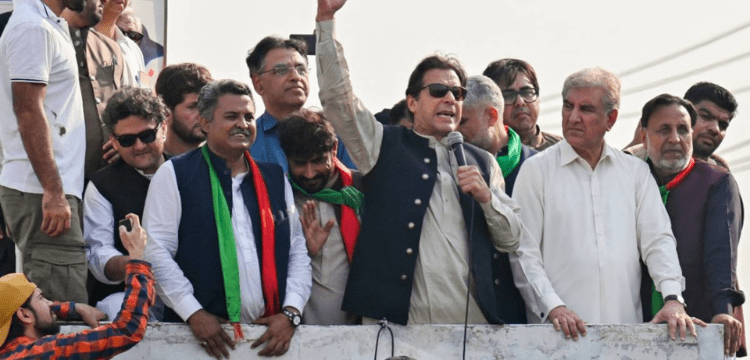 A joint investigative team (JIT) entrusted with looking into the attack on former prime minister Imran Khan has divisions among its members, according to LAHORE. On November 3 at Wazirabad, the chairman of the Pakistan Tehreek-e-Insaf (PTI) was attacked while leading the "Azadi March" calling for immediate elections against the Shehbaz Sharif-led administration.
The suspect, Naveed, was captured by law enforcement officers (LEAs) at the scene of the incident and admitted to opening fire on the PTI leadership. On November 7, a first information report about the incident was filed under the Anti-Terrorism Act of 1997.
The assassination attempt inquiry has reportedly been turned over to an anti-corruption officer by Lahore police chief Ghulam Dogar, according to people within JIT who are aware of the development.
Anwar Shah, an anti-corruption officer, has been given the important task of questioning the suspect by Capital City Police Officer (CCPO) Lahore Dogar, who is in charge of the investigation. No other member of the investigation panel is allowed access to the attacker.
Four JIT members reportedly disagreed and expressed their concerns to the head of the Punjab Police and the Home Ministry. "They have highlighted the issues in a letter to the Home Department. Khurram Shah, Naseebullah, Ehsanuullah, and Malik Tariq Mehboob are the JIT members who voiced their concerns.
The PTI Chairman Khan has also questioned the JIT's investigation and asked Chief Justice of Pakistan Umar Ata Bandial to assemble a strong investigation committee. The PTI chairman accused JIT members of "being pressured to distance themselves from the results" of the investigation in a tweet.