Fawad is placed on 14-day judicial remand by an Islamabad court.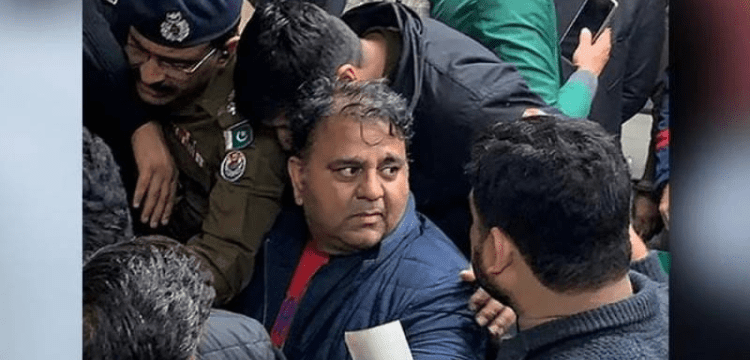 In a case involving accused instigation of violence against a constitutional institution, the Election Commission of Pakistan, leader Fawad Chaudhry is being held in custody for 14 days (ECP).
The former federal minister was detained on January 25 after an ECP secretary filed a first information report (FIR) against him at Islamabad's Kohsar police station for allegedly threatening ECP members and their families in a speech.
After the police's second two-day physical remand expired today, Fawad was produced in court. After the hearing today, Judicial Magistrate Waqas Ahmed Raja rejected the prosecution's request to extend Fawad's physical remand a third time and instead ordered him to jail on a judicial remand.
As Fawad's attorneys, Faisal Chaudhry, Advocate Babar Awan, and Ali Bukhari were present in the courtroom. Saad Hassan, the attorney for the ECP, Adnan Ali, the investigation officer (IO), Muhammad Ali, and Ali Nawaz, the leader of the PTI, were also present.
The case's hearing was moved to 3 p.m. because to road obstructions in the capital, and Fawad was taken to the courtroom later in the afternoon rather than at the initially scheduled 11:30 a.m. time.
فواد چوہدری کو عدالت میں پیش کردیا گیا۔ کارکنوں کی بڑی تعداد موجود، فواد چوہدری کے حق میں نعرے#فواد_چوہدری_کو_رہا_کرو

— PTI (@PTIofficial) January 30, 2023
The ECP attorney did not request an extension of the PTI leader's physical remand, as did the state prosecution, who claimed that Fawad's "cell phone, laptop, and other equipment" were still needed.