When he meets with his Russian colleague, Bilawal calls for a "diplomatic resolution" to the Ukraine War.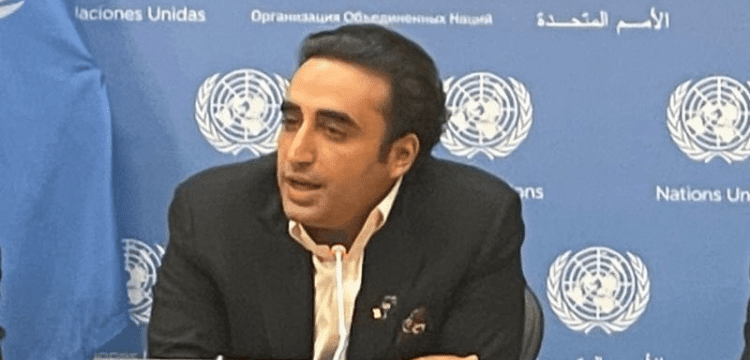 On Monday, Pakistan's Foreign Minister Bilawal Bhutto Zardari sought a diplomatic solution to the Ukraine conflict while underlining the "economic impact" that the protracted conflict was having on Pakistan and other developing nations. During his visit to Moscow, he spoke at a press conference alongside his Russian counterpart Sergey Lavrov. Over the weekend, Bilawal arrived in Russia for a two-day official visit.
"We firmly believe that all disputes can be settled through peaceful means, and that diplomatic efforts can overcome any challenges. Conflict in Ukraine is hardly an exception. The conflict is having a damaging influence on developing nations like Pakistan's economy, the foreign minister added.
Bilawal hoped that Russia's "strong diplomatic heritage" would contribute to a peaceful conclusion of the crisis. He added that Pakistan would maintain close communication with the Russian Federation and that Pakistan saw Russia as a significant actor in West, South, and Central Asia.
FM Bilawal briefed the media on the meeting and stated that their "friendly" and "detailed" conversation covered all facets of the bilateral relations as well as regional issues.
He explained how the two nations were commemorating the 75th anniversary of their diplomatic ties and how Pakistan wanted to increase its collaboration with Russia in trade, security, defence, counterterrorism, education, and interpersonal interactions.
Bilawal discussed the summit-level meeting between Russian President Vladimir Putin and Prime Minister Shehbaz Sharif that took place in Samarkand as well as the 8th Inter-Governmental Commission that took place in Islamabad and focused on cooperation in commerce, the economy, and the energy sector.
In multilateral forums like the United Nations and the Shanghai Cooperation Organization (SCO), he added, "we also addressed bilateral cooperation." "Pakistan and Russia enjoyed solid collaboration on Afghanistan and shared a desire to see the war-torn nation come to peace and stability." In response to a query regarding energy cooperation between Pakistan and Russia, FM Bilawal stated that the current administration was dedicated to meeting the nation's energy demands.