Pakistan and India to Play Again In Asia Cup Super 4s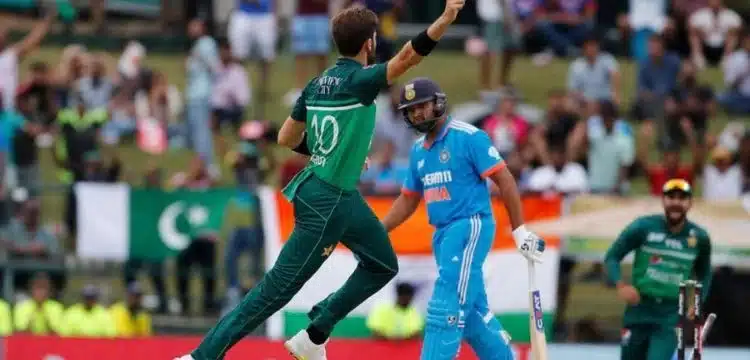 Pakistan and India have advanced to the Super Four stage of the ongoing Asia Cup 2023, having finished in the first and second positions in Group A's points table, respectively.
In their first game against Nepal, the Pakistani team, known as the Men in Green, secured a comfortable 238-run victory. However, their match against India was canceled due to persistent rain in Kandy.
Meanwhile, under the leadership of Rohit Sharma, the Indian team earned three points in the group stage by defeating Nepal by ten wickets in a rain-affected match.
Also Read: Asia Cup Relocated From Colombo Due to Bad Weather
Both neighboring nations are set to face each other again on September 10, although the venue has yet to be finalized. Originally scheduled for Colombo, the match is likely to be moved to Hambantota due to unfavorable weather forecasts in the city.
During the Super Four stage, each team will compete in three matches. The participants from Group B, consisting of Sri Lanka, Bangladesh, and Afghanistan, have yet to be determined.
Currently, both Sri Lanka and Bangladesh have won one match each. Sri Lanka will take on Afghanistan today at Gaddafi Stadium in Lahore.