Pakistan Cricket Team Most Likely To Get Indian Visa Today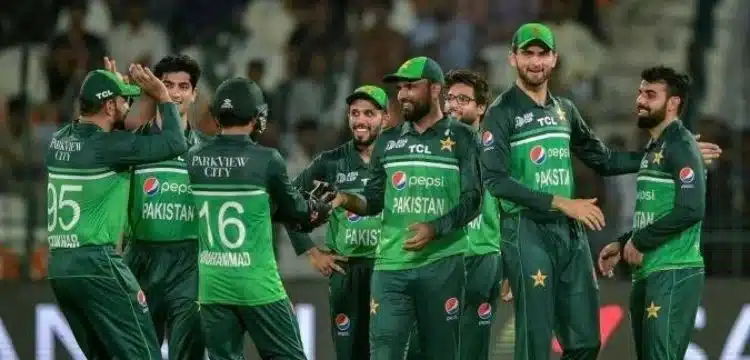 According to sources on Monday, it is anticipated that the Pakistani cricket team will obtain visas for their journey to India in preparation for the ICC Men's World Cup 2023. This development comes with just a few days remaining before the commencement of this major event in the neighboring nation.
Initially, the Pakistan Cricket Board (PCB) had informed the International Cricket Council of their squad's visa delay. Subsequently, the International Cricket Council directed the Board of Control for Cricket in India (BCCI) to accelerate the visa issuance process.
Sources have indicated that the Indian embassy in Pakistan is poised to receive a non-objection certificate from the Indian home ministry later today. Following this, the embassy will promptly proceed to issue the visas.
Also Read: Pakistani Cricketers Likely To Play Without Sponsors Logo Amid Financial Dispute
According to ESPNcricinfo, Pakistan is the sole team among the nine participating nations yet to secure their visas.
The sources further disclosed that the national team plans to travel from Dubai to Hyderabad, India, and engage in a warm-up match against New Zealand on September 29.
The diplomatic tensions between the two countries have historically made travel between them a contentious issue for players. Pakistan and India have not engaged in bilateral series of any format since the 2012-13 season. Pakistan's last tour of India included ODI and T20I series, with the two arch-rivals also competing in a Test match in 2007.
Here is Pakistan's World Cup schedule:
October 6: vs Netherlands in Hyderabad
October 10: vs Sri Lanka in Hyderabad
October 14: vs India in Ahmedabad
October 20: vs Australia in Bengaluru
October 23: vs Afghanistan in Chennai
October 27: vs South Africa in Chennai
October 31: vs Bangladesh in Kolkata
November 4: vs New Zealand in Bengaluru (Day match)
November 11: vs England in Kolkata
Day matches will commence at 10 am Pakistan Standard Time (PST), while all other matches will be day-night fixtures starting at 1:30 pm PST.
If Pakistan qualifies for the semi-finals, they will compete in Kolkata. If India advances to the semi-finals, they will play in Mumbai unless their opponent is Pakistan, in which case the match will be held in Kolkata.