Noor Mukadam, Sarah Inam's Fathers Urges Supreme Court For Swift Justice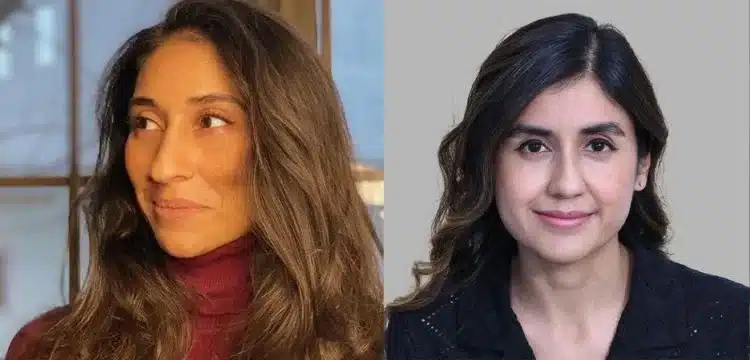 Shaukat Mukadam and Inam-ur-Rahim, the fathers of Noor Mukadam and Sarah Inam, respectively, have called upon the Supreme Court of Pakistan to expedite the trials for their daughters' murders in order to ensure justice is served for these innocent victims.
Speaking at a press conference in Islamabad, former ambassador Shaukat Mukadam emphasized the brutal nature of Sarah Inam's killing and described how he and his wife had reached out to Inam Sahib's residence to express their solidarity. He expressed their initial hopes for a swift resolution but noted that the legal proceedings had become protracted.
Noor's father shared his frustration, stating that despite expectations of a straightforward case, the trial faced unnecessary delays. He highlighted that despite the initial death sentence handed down to Noor's killer, Zahir Jaffer, in February of the previous year, the case was subsequently transferred to the Islamabad High Court, where Jaffer received another death sentence. This led to a plea for the Supreme Court to promptly hear Noor's case.
Also Read: Noor Mukadam Murder case: Zahir Jaffer challenges his death sentence
Both fathers stressed the importance of sending a clear message about the supremacy of the law and the need for timely justice. They expressed concerns that lengthy legal processes erode public confidence in the judicial system.
Shaukat Mukadam also urged the Supreme Court to expedite the case of Sarah Inam, highlighting the aspirations of these young women to contribute to society and emphasizing that half of Pakistan's population is comprised of women who should not be left behind.
During the press conference, Noor Mukadam's father became emotional, struggling to contain his emotions as he spoke about the safety concerns faced by Sarah Inam in her husband's home.
Previously: Noor Mukadam murder case: IHC verdicys double death sentence to Zahir Jaffer
Inam-ur-Rahim, Sarah Inam's father, reflected on the tragic year since his daughter's murder, describing her as an innocent and straightforward person. He also raised concerns about Shahnawaz Amir, Sarah's husband and the accused murderer, alleging that Shahnawaz had attempted to extort money from his daughter.
Expressing gratitude to the police for their support throughout the case, Sarah's father revealed challenges in court proceedings, where the opposing counsel sometimes failed to appear. He appealed to the new Chief Justice of the Supreme Court to take up their case and suggested that the government should become a party in the case rather than just the parents.
To provide context, Noor Mukadam was found dead at the residence of the prime suspect, Zahir Jaffer, in Islamabad in July 2021. Jaffer was arrested on the same day with incriminating evidence. Earlier this year, the Islamabad High Court upheld Jaffer's double death sentence for Noor's rape and murder.
Sarah Inam, a Canadian national and successful economist, was murdered by her husband Shahnawaz Amir in September 2022. Additional charges of abetment were added to the case, implicating Ayaz Amir and his former wife at the request of Sarah's uncles. An Islamabad district and sessions court indicted Shahnawaz Amir and his mother, Sameena Shah, in December of the previous year.