Pakistan and GCC Ink First Free Trade Deal In 15 Years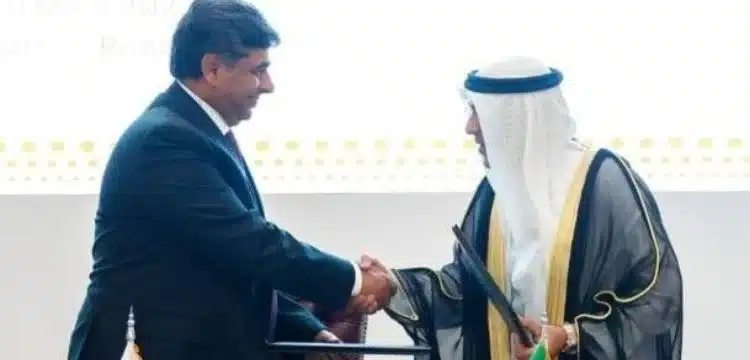 "Islamabad – Pakistan and the Gulf Cooperation Council (GCC) have reached a 'preliminary' free trade agreement (FTA), as announced by the caretaker Minister of Commerce, Gohar Ejaz, in a social media post.
The preliminary FTA was formalized through the signing of the agreement by the Secretary-General of the GCC, Jassem Mohamed Albudaiwi, and Gohar Ejaz on Thursday, held at the General Secretariat headquarters in Riyadh.
Read more : Pakistan Aims For Extended Oil Agreement With Russia
In his announcement on X, Minister Ejaz expressed his satisfaction with the successful negotiation and stated, "I am happy to announce that we have concluded the negotiations with the Gulf Cooperation Council (GCC) for finalizing the Pakistan-GCC Free Trade Agreement (FTA) in Riyadh."
This FTA marks the first agreement of its kind between the GCC and any country since 2009.
Minister Ejaz emphasized the strong diplomatic ties between Pakistan and all GCC member countries, noting that the FTA would further strengthen their economic relations. He also extended gratitude to H.E. Jasem Mohamed Albudaiwi, the Secretary-General of the GCC, as well as both negotiating teams for their dedicated efforts in making the agreement possible."