Pakistan Aims For Extended Oil Agreement With Russia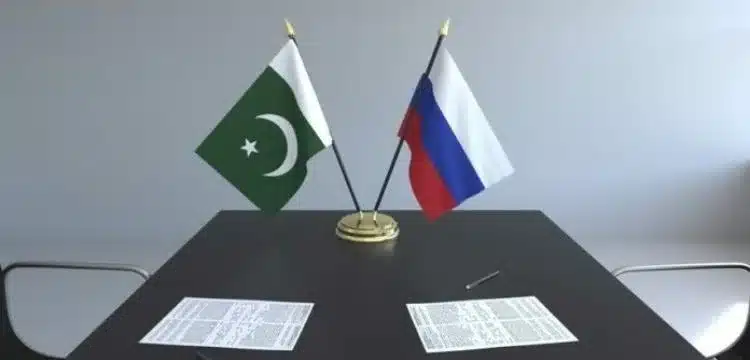 "Pakistan is seeking a long-term oil agreement with Russia, adhering to a $60 per barrel price cap. Sources indicate that a delegation from Islamabad will visit Moscow on October 10 to discuss this pact.
Pakistan aims for Russia to establish a benchmark of $60 per barrel 'free on board' (FOB) for long-term crude oil imports, with Russia covering the freight cost to Pakistan.
Previously, Russia shipped a trial cargo of 100,000 metric tons of crude oil to Pakistan, covering the freight cost. During negotiations, Pakistan requested higher discounts, but Russia offered no more than $8 per barrel. Pakistan now proposes that Russia exports oil at a price cap of $60 per barrel.
The US has indicated it would permit Pakistan to import Russian oil under a cap set by G7 countries. The EU, G7 countries, and Australia imposed a $60 per barrel price cap on Russian oil last year.
Following the Ukraine conflict, there was a shortage of diesel globally, leading the US to encourage Pakistan and India to import Russian oil but within the EU and G7 price cap.
Read more : Petrol could drop by Rs 100 per litre after Russian Oil Import
Pakistan and Russia had agreed to establish a Special Purpose Vehicle (SPV) for oil imports, but it remains unresolved, delaying the long-term deal. Russia had concerns about Pakistan's commitment to such a deal.
Importing Russian crude oil proved profitable for Pakistan in the past, though both sides are still negotiating long-term discounts.
Russia has refused to sign deals with countries under the EU and G7 price caps, offering rates tied to Platts benchmarks. At present, the Pakistan Refinery Limited (PRL) has imported 100,000 metric tons of Russian crude oil for testing.
Russian crude oil differs in composition from Arabian oil, producing a higher proportion of furnace oil. PRL has blended Russian and Arabian oil to meet local demand.
The import of Russian oil is part of Pakistan's diplomatic strategy to diversify energy imports. The country has traditionally relied on Middle Eastern oil but now seeks alternate sources."