More Muslim Countries Moving Closer to Normalizing Ties with Israel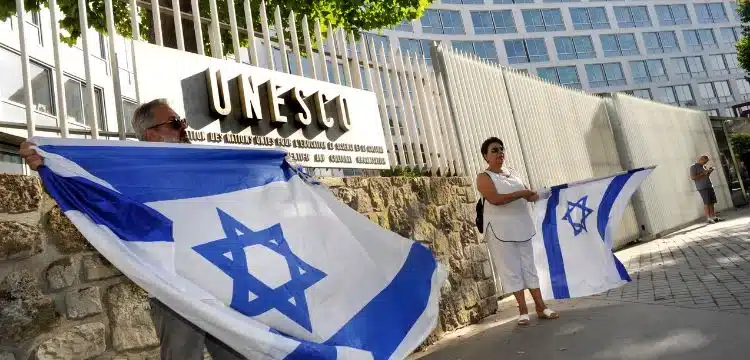 The Israeli Foreign Minister, Eli Cohen, has disclosed that approximately six or seven Muslim nations are moving closer to establishing normalized relations with Israel. Cohen's statement comes in the wake of discussions about Saudi Arabia potentially joining the Abraham Accords, an agreement that already includes the United Arab Emirates (UAE), Bahrain, Morocco, and Sudan.
Cohen has engaged in diplomatic talks with leaders from various Muslim countries that have not yet recognized Israel. Meanwhile, during a recent United Nations (UN) session, Israeli Prime Minister Benjamin Netanyahu expressed his hopes for peace with Saudi Arabia and even hinted at a forthcoming alliance. This development has sparked curiosity about which Muslim countries might follow suit and establish ties with Israel.
Also Read: Crown Prince Indicates Saudi Arabia Approaching Normalization with Israel
Although Cohen hinted at the involvement of countries from Asia and Africa, he refrained from providing specific details, possibly due to a recent diplomatic mishap involving Libya. Cohen inadvertently revealed a secret meeting with Libya's former foreign minister, Najla Mangoush, leading to her dismissal and subsequent relocation to London. US officials also criticized Cohen for this diplomatic misstep.
Conversely, Pakistan's Caretaker Foreign Minister, Jalil Abbas Jilani, emphasized that Pakistan would consider its own interests and those of the Palestinian people before making any decisions regarding the recognition of Israel.
Earlier, Saudi Arabia's Crown Prince, Mohammed bin Salman (MBS), suggested the possibility of a normalization agreement with Israel, stating in a recent interview with Fox News, "Every day we get closer." He indicated that his country is nearing a potential accord with Israel, marking the first time he has publicly addressed the matter. He characterized this as the first genuine opportunity for a deal between the two nations and mentioned that the United States and Saudi Arabia have been engaged in discussions on the subject.