ISPR Reports Soldier's Martyrdom And Terrorist Leader's Death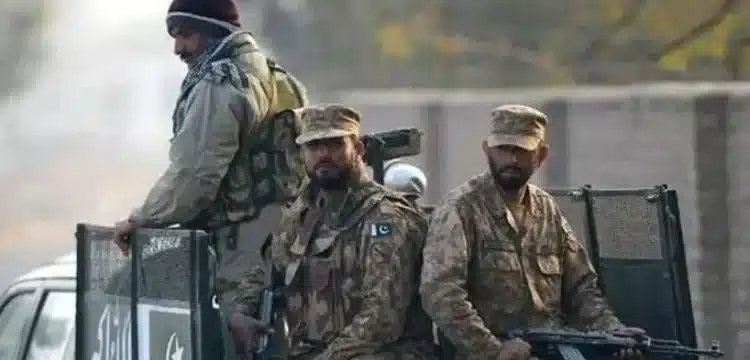 In the northwest region near Afghanistan, a Pakistani soldier was martyred, and a prominent terrorist leader was killed in separate operations, as reported by the Inter-Services Public Relations (ISPR).
During the night of September 28 to 29, two clashes between security forces and terrorists occurred, according to ISPR. The first operation, based on intelligence, took place in the Katalang area of Mardan district, resulting in the elimination of a notorious militant named Faisal, who was wanted by law enforcement agencies for engaging in anti-state activities. ISPR also noted the recovery of weapons and ammunition during this operation.
Read more : Soldier Martyred In North Waziristan During Operation
The second military engagement transpired in the Parachinar area of Kurram district, where Lance Naik Ghairat Khan embraced martyrdom. The 33-year-old martyr hailed from Kurram district.
ISPR emphasized the determination of security forces to eradicate terrorism from the country and highlighted that the sacrifices of these brave individuals strengthen the nation's commitment to peace.