Interim Govt Takes Action To Protect Pakistan's Forex Reserves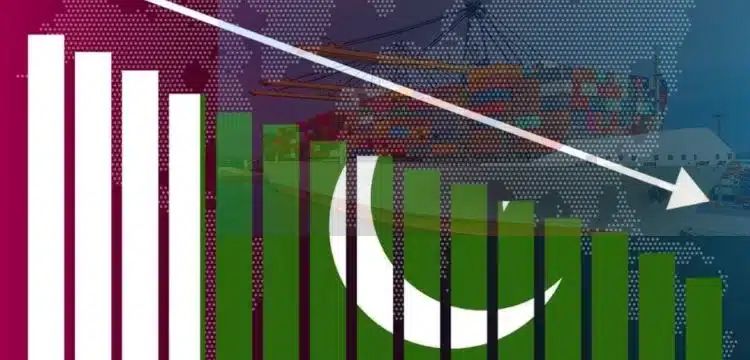 As part of a broader strategy to safeguard the nation's foreign exchange reserves, the interim government is actively working on imposing substantial regulatory duties on approximately 1,100 luxury and non-essential imported goods.
According to a report in Dawn, the government is in the process of reintroducing competitive gas and electricity rates for five export-oriented sectors, with potential revisions that align with the International Monetary Fund's (IMF) requirements. These recommendations were thoroughly examined during recent sessions of the Special Investment Facilitation Council (SIFC).
It has been indicated that around 1,100 items will be subject to varying degrees of regulatory scrutiny. Possible adjustments to import regulations for three-year-old vehicles, both small and luxury, are currently under consideration. Importantly, many of the commodities being considered for regulatory duties are also vital intermediary raw materials for export-oriented industries, particularly textiles, chemicals, and footwear.
Also Read: Interim Pm Authorized The Inclusion Of PayPal And Stripe In Pakistan
Cooking oil is poised to become the second most important commodity subject to regulatory tariffs, a move aimed at reducing consumption and foreign exchange losses.
The proposal outlines that expatriates remitting $50,000 back home annually would be allowed to import small automobiles, while the cap for luxury vehicles would exceed $5 million.
The finance ministry is pursuing a pricing policy for petroleum products to recover the full imported cost, including exchange rate losses. It is anticipated that the levy on diesel will increase further in the coming months.
Commerce Minister Ejaz proposed at the SIFC meetings last week to reinstate the zero-rated status and competitive tariffs that the previous government had withdrawn to comply with IMF conditions. If approved, this scheme could be partially reinstated based on increased energy consumption and higher exports.
In the meantime, export-oriented sectors, particularly textiles, may be granted the opportunity to directly purchase electricity from local power plants, provided they pay wheeling charges to distribution companies. This move aims to ensure uninterrupted power supply and stable load conditions.