Nationwide Strike Against High Electricity Bills And Inflation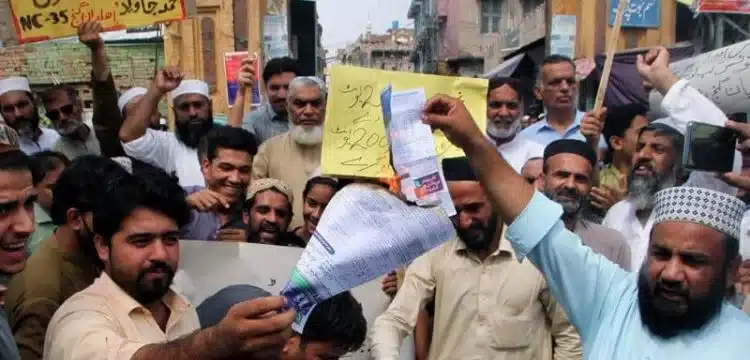 Countrywide protests erupted as the interim government raised electricity rates and fuel costs to unprecedented levels, leaving citizens feeling trapped. The provisional leadership, led by Prime Minister Anwaar Kakar, is displaying its helplessness in the face of soaring food and fuel prices, with public frustration on the brink of boiling over into violent demonstrations across the South Asian nation.
In response to these mass protests, various trade organizations in Pakistan and some political parties, including Jamat e Islami, have declared their intention to observe a shutdown and traffic obstruction today, on September 2.
Read more : Pakistan Engages IMF For Energy Price Relief Amid Electricity Bill Protests
While Karachi traders initiated a strike on Friday, the Lahore Traders Association has announced that markets will be closed in Pakistan's second-largest city, as calls for civil disobedience gain momentum.
Business owners and distressed citizens have expressed their inability to pay hefty bills, urging the government to reconsider the situation.
The protesting masses have been demanding that the government cease providing free electricity and instead offer relief to the public, as the bills they are receiving exceed their incomes.
In addition to the business community, transporters have announced a strike today, on Saturday, against the highest-ever inflation. They have stated that booking offices for transport services will remain closed as fuel prices have reached new peaks.
Lahore – Commercial activities will be suspended in various parts of Pakistan today, on Saturday, as the business community and transporters continue their protests against exorbitant electricity bills and the surge in fuel prices.