Imran Khan's Custody Extended 2 More Weeks In Cypher Case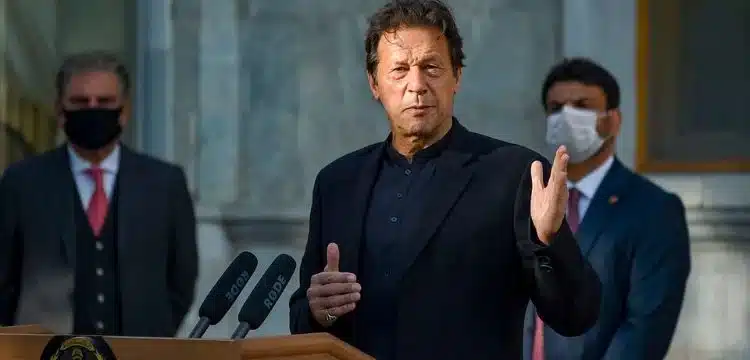 Imran Khan, Pakistan's ousted prime minister and PTI chairman, will continue to be in custody until September 26, as a special court has decided to extend his judicial remand in the cipher case. Despite the suspension of his three-year jail term in the Toshakhana case, the former cricket star, who is embroiled in more than 150 cases, including blasphemy and terrorism charges, remains confined at Attock Jail. His judicial remand in the cipher case, which was initially extended until September 13 last week, has now been further prolonged until late September.
Judge Abu Alhasnaat Zulqurnain of the special court proceeded with the trial, as the government had no objections to conducting it within the notorious Attock jail. A team of Imran Khan's legal representatives, consisting of nine lawyers and Federal Investigators, were permitted to attend the closed-door hearing inside the jail.
Read more : PTI Issues Imran Khans Message For Defense And Martyrs Day
First, PTI chairman's presence was recorded, and subsequently, the court extended his judicial remand.
Earlier, a notification had been issued allowing the hearing to take place at Attock Jail due to security concerns, as per the court's request.
This week, the Islamabad High Court reserved its judgment on a petition filed by Imran Khan, contesting the holding of the hearing in jail.
In addition to this, the former premier applied for bail in the case; however, the proceedings on September 7 concluded inconclusively, as the judge was on leave. Imran Khan, known for his populist politics, has been in detention since August 5 when he was apprehended at his Lahore residence on corruption charges. Although the IHC later revoked his sentence, he was subsequently arrested in the cipher case, which involves serious allegations of leaking a diplomatic cable sent by the former ambassador in March of the previous year.