ICC Announces Attractive Prize Money for 2023 World Cup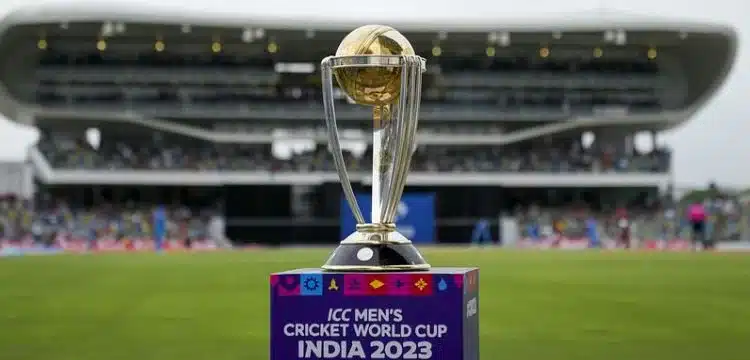 The ICC Men's Cricket World Cup 2023 has revealed its enticing prize money distribution. The champions of this prestigious tournament, to be held at Ahmedabad's Narendra Modi Stadium on November 19, will not only claim the coveted trophy but also a substantial prize of US$4 million.
The runners-up won't be left empty-handed, as they will receive a prize of US$2 million. Additionally, the losing semi-finalists will each be awarded $800,000 from the total prize pool of US$10 million.
In the group stage, the victors of each match will secure US$40,000, while the six teams that do not make it to the semi-finals will still be granted a respectable sum of US$100,000.
Also Read: PCB Announces 15 Member Squad for World Cup 2023
Scheduled from October 5 to November 19, the ICC World Cup 2023 will captivate cricket fans as 10 teams battle for the coveted title across 10 venues in India. The tournament will kick off and conclude at the Narendra Modi Stadium in Ahmedabad.
Using a round-robin format, the Cricket World Cup will feature all teams competing against each other in 45 league matches. The top four teams emerging from the league stage will proceed to the semi-finals, set to take place in Mumbai on November 15 and Kolkata on November 16, with reserve days allocated for the semi-finals and the grand final.
| | | |
| --- | --- | --- |
| Stage   | Rate (US$) | Total (US$) |
| Winner (1) | 4,000,000 | 4,000,000 |
| Runner-up (1) | 2,000,000 | 2,000,000 |
| Losing semi-finalists (2) | 800,000 | 1,600,000 |
| Teams eliminated after group stage (6) | 100,000 | 600,000 |
| Winner of each group stage match (45) | 40,000 | 1,800,000 |