Honda's September 2023 Sales Double Compared To August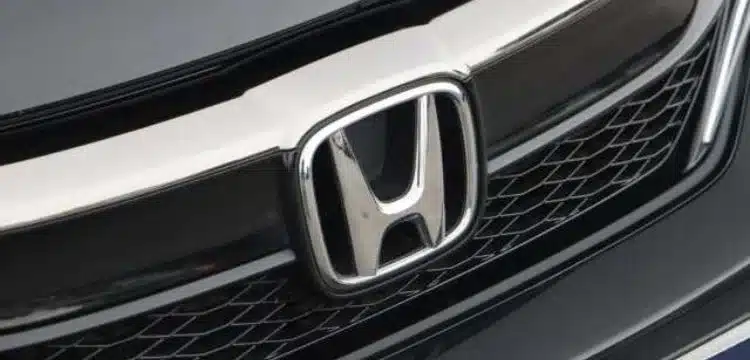 In September 2023, Honda Atlas Car (HCAR) saw a 99% month-on-month (MoM) surge in car sales, totaling 1,342 units. This substantial increase was primarily due to a low sales base in the previous month when the company sold only 674 units.
Overall car sales in Pakistan, reported by PAMA, reached 8,312 units in September, marking a 10% MoM increase but a 26% year-on-year (YoY) decrease, as per Topline Securities. When considering non-PAMA members, car sales reached around 10,000 units, showing a 9% MoM increase but a 23% YoY decrease.
Read more : Honda City Updated Price In Pakistan For October 2023
The MoM growth in car sales can be attributed to the resolution of CKD import issues. However, the YoY sales decline is a result of rising car prices, expensive auto financing, and the limited purchasing power of consumers.
Waqas Ghani, Deputy Head of Research at JS Global, noted that despite signs of improvement in the supply side, challenges related to demand are likely to restrict sales volumes in the near term. Any price reductions by auto manufacturers following the recent strengthening of the PKR against the US dollar could be a short-term boost for the sector.
In the first quarter of FY24, car sales reached 20,983 units, marking a 40% YoY decline compared to 35,002 units in the same period of FY23. Among car manufacturers, Pak Suzuki (PSMC) saw a 1% MoM sales decline to 4,234 units in September 2023, primarily driven by an 8% MoM decrease in Alto sales. Other variants such as Ravi, Bolan, and Cultus experienced increases of 58% MoM, 38% MoM, and 9% MoM, respectively. Swift and Wagon-R sales remained steady MoM at 506 and 359 units in September 2023.
Hyundai observed a 5% MoM increase in sales, while Porter sales surged by 48% MoM to 177 units in September 2023. Meanwhile, Indus Motors (INDU) reported a 3% MoM sales increase, led by a 27% MoM rise in Fortuner and Hilux sales.
In the tractor sector, Al-Ghazi Tractors (AGTL) and Millat Tractors (MTL) recorded 50% MoM and 29% MoM increases, respectively, in September 2023. This brought the total tractor industry sales in 1QFY24 to 12,090 units, up 64% YoY, largely due to the low base from the previous year's floods.
Truck and bus sales increased by 11% MoM but fell by 51% YoY, totaling 185 units in September 2023. This led to total industry sales of 547 units, down 45% YoY in 1QFY24.
In the motorcycle sector, Pakistan saw a 21% MoM and 8% YoY increase in bike sales in September 2023. Atlas Honda (ATLH) reported sales of 95,056 units, up 27% MoM and 12% YoY. However, total industry sales in 1QFY24 reached 268,990 units, down 10% YoY due to higher bike prices and reduced consumer purchasing power.