Honda City Updated Price In Pakistan For October 2023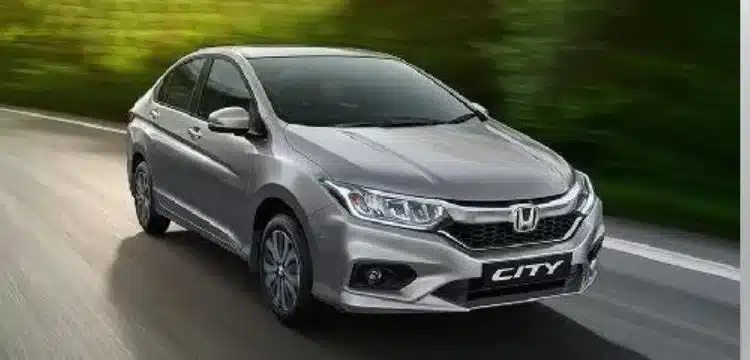 Honda City, a well-known sedan model produced by the Japanese automaker Honda, has maintained its popularity over the years. This compact car has been in production since the early 1980s and has seen several generations and redesigns.
Renowned for its compact size, fuel efficiency, and comfortable interior, the Honda City enjoys a significant market share locally.
Read more : Pakistans Honda City 1.5 Latest Price In September 2023
Currently, Honda is offering the sixth generation of the City in Pakistan. The base variant is the Honda City 1.2, equipped with a 1200cc engine that generates 88 horsepower and 110Nm of torque.
Other available variants include the Honda City 1.5L CVT, Honda City 1.5L ASPIRE M/T, and Honda City 1.5L ASPIRE CVT.
Key Features of the Honda City
The notable features of the Honda City include power steering, an anti-lock braking system, multiple passenger airbags, automatic climate control, and fog lights.
Available Colors for Honda City in Pakistan
The Honda City 1.5 comes in a choice of seven different colors, including Brilliant Sporty Blue Metallic, Carnelian Red, Crystal Black Pearl, Lunar Silver Metallic, Modern Steel Metallic, Taffeta White, and Urban Titanium.
Latest Price of Honda City in Pakistan
As of now, the prices for Honda City variants in Pakistan are as follows:
– Honda City 1.2L M/T: Rs4,799,000
– Honda City 1.2L CVT: Rs4,929,000
– Honda City 1.5LS CVT: Rs5,549,000
– Honda City Aspire 1.5LAS MT: Rs5,759,000
– Honda City Aspire 1.5LAS CVT: Rs5,979,000
Fuel Efficiency of Honda City
The Honda City offers an approximate fuel efficiency of 12-13 km per liter within the city and around 15-16 km per liter on the highway.