Here Is Why You Can Not Travel To Babusar Top For The Time Being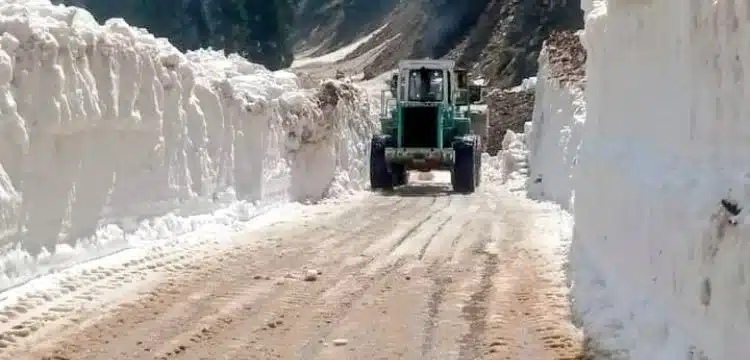 Unexpected heavy snowfall on August 28 at Babusar Pass has led authorities to limit traffic. Social media videos show snow-covered Babusar Top and roads, causing slippery conditions and poor visibility due to a persistent blizzard.
Dangerous road conditions prompted drivers to stop alongside the road, and some en route to Babusar Pass paused their journey. Local officials restricted traffic on Babusar Pass due to ongoing precipitation, with road clearance expected to take hours.
🛑پاکستان کے مشہور سیاحتی مقام بابوسر ٹاپ پر 28 اگست 2023 برف باری کے خوبصورت مناظر۔ موسم شدید سرد ہوگیا! 🥶 pic.twitter.com/GCexXTXKmL

— PakWeather.com (@Pak_Weather) August 29, 2023
Read more : Kalam snowfall in May breaks 30-year record.
Night travel on the Mansehra-Naran-Jalkhad Road is now prohibited due to security concerns and erratic weather. Travelers are advised to stay alert and prepared for potential obstacles.