Hareem Shah Receives Applause from Fans for Her Naat Recitation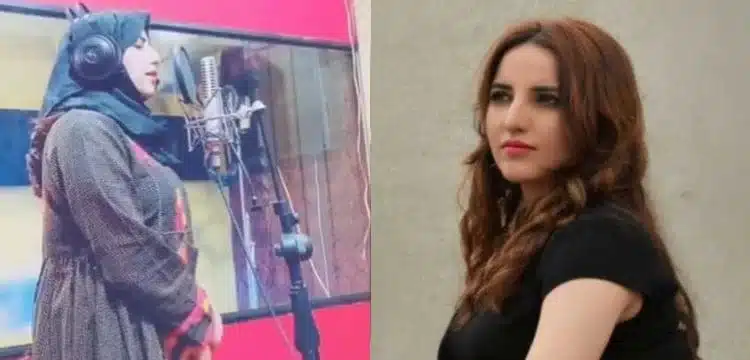 Pakistani TikToker and actress Hareem Shah has mesmerized her fanbase with a heartfelt rendition of a Naat, receiving extensive acclaim and admiration from her followers.
In a recent post on X (formerly Twitter), Hareem Shah showcased her devoutness by delivering a soulful performance of 'Dar Nabi Pe Pada Raho Ga,' a renowned poem by poet Kaif Tonki.
کچھ عرصہ پہلے میں نے اپنی آواز میں نعت ریکارڈ کی تھی ۔ ہم سب پر فرض ہے کہ دین کے پیغام کو لوگوں تک پہنچائیں۔
کیسی لگی آپ کو میری آواز؟ pic.twitter.com/8uEOdlpf17

— Hareem Shah (@_Hareem_Shah) September 27, 2023
In a sincere message accompanying the video on the social networking platform X (formerly Twitter), the TikTok sensation underscored the significance of spreading religious teachings, stating, "Some time ago, I recorded a Naat in my own voice; it is our solemn duty to disseminate the wisdom of our faith among the people."
Also Read: Hareem Shah Trolled For Her Miss Universe Dream
What has piqued the curiosity of many is Hareem Shah's recent revelation about her scholarly background and her assertion of being a Hafiz-e-Quran. This revelation has taken her fans by surprise, as she asserted that her knowledge of Islam exceeds that of the average Pakistani.
Hareem Shah's recitation of the Naat has garnered an outpouring of admiration and support from her fans and admirers across various social media platforms. The video has been widely circulated and commended for its sincerity and devotion, with many applauding her for utilizing her platform to promote religious messages.