Hareem Shah Trolled For Her Miss Universe Dream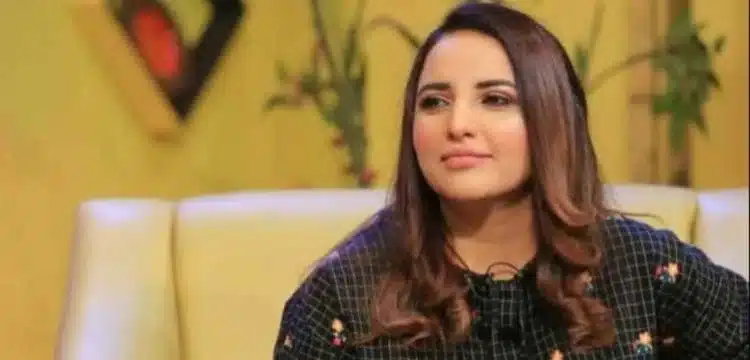 Hareem Shah, a well-known TikTok personality, gained notoriety recently for a controversial video filmed at a temple. Surprisingly, it was this incident that ignited her desire to compete in the Miss Universe pageant.
On the platform X, Shah shared a striking photo of herself wearing a glamorous black and gold sequined mini dress. In her caption, she confidently stated, "Had I joined Miss Universe, I would have secured the first-ever Miss Universe crown for Pakistan."
Read more :Hareem Shah Warns Sharing Video Of Jahangir Khan Tareen
Following the post, the internet was flooded with a mix of memes and criticism from both her supporters and detractors.
اگر میں Miss Universe میں حصہ لیتی تو پاکستان کےلیے پہلا مس یونیورس ٹائٹل جیت لاتی۔
آپ کو کیا لگتا ہے؟ pic.twitter.com/dhzKQ41ZfD

— Hareem Shah (@_Hareem_Shah) September 21, 2023
اگر میں Miss Universe میں حصہ لیتی تو پاکستان کےلیے پہلا مس یونیورس ٹائٹل جیت لاتی۔
آپ کو کیا لگتا ہے؟ pic.twitter.com/dhzKQ41ZfD

— Hareem Shah (@_Hareem_Shah) September 21, 2023
#HareemShah keh rhe mn miss universe ban'na, usk bary mn kuch btyn pic.twitter.com/tJplyFZyre

— JahanZaib (@JahanZaibb_) September 21, 2023