Hadiqa Kiani's Inspiring Journey From 2005 Devastating Earthquake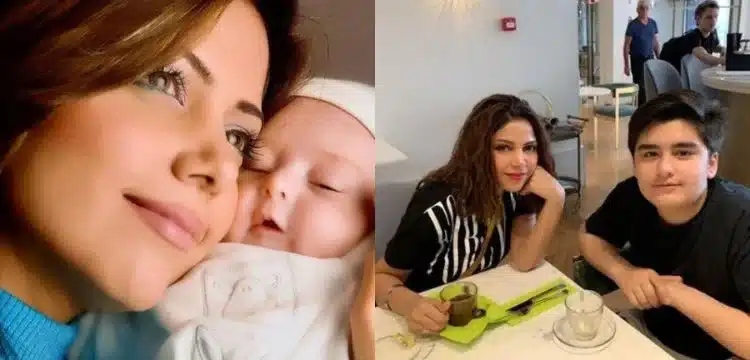 Hadiqa Kiani is renowned Pakistani actress, singer, and songwriter, has not only dazzled audiences with her musical talents but has also revealed her profound love as a mother. In a Eid-Ul-Fitr celebration in 2020, she introduced her adopted son, Nad-e-Ali, to the world, shedding light on their extraordinary bond.
Hadiqa Kiani, the multifaceted Pakistani artist known for her exceptional contributions to the music industry, has garnered a slew of awards and international acclaim. Her diverse repertoire spans multiple languages, including Urdu, Punjabi, and even Pushto. Currently gracing the television screens in the drama serial "Dobara," Hadiqa continues to shine in the entertainment world.
Also Read: Dutch Scientist Predicts Strongest Turkey Like Earthquake in Pakistan Within 48 Hours
However, her latest social media post showcased her lovely bond with son Nad-e-Ali and shared some pictures from his adoption till now. Her son turned 18 and she share the news on her socual media handle,
Captioned:
18 years today 💗so proud.
What makes this revelation even more special is the fact that Nad-e-Ali is not her biological child; he is her adopted son. In 2005, following the devastating earthquake that shook Pakistan, Hadiqa Kiani made the compassionate decision to adopt Nad-e-Ali from the Edhi Foundation. Since then, she has lovingly raised him as her own, epitomizing the essence of motherhood.
Hadiqa's decision to publicly share her special bond with her adopted son has been met with admiration and praise from fans and the public alike. It serves as a heartening reminder that love knows no bounds and that true motherhood transcends biological ties.
As Hadiqa Kiani continues to make waves in the entertainment industry, her story of love and compassion also inspires many, reminding us all of the importance of love, family, and the bonds that bind us together, transcending the boundaries of biology.