Govt Sets Nov 1 Deadline for Illegal Immigrants to Leave Pakistan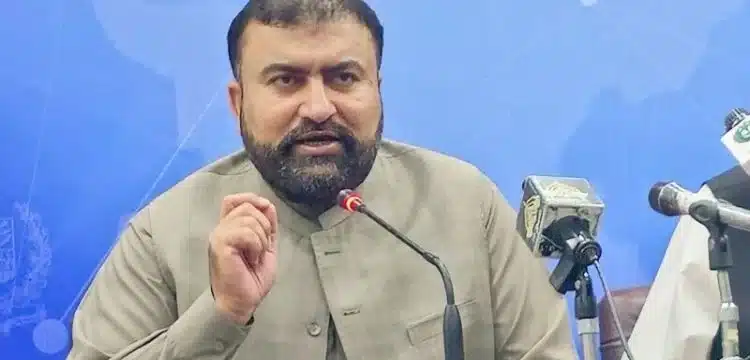 The caretaker government of Pakistan, under the leadership of Caretaker Prime Minister Anwaarul Haq Kakar, has taken decisive action against illegal immigrants residing in the country. In a press conference held on Tuesday, Caretaker Interior Minister Sarfraz Bugti announced that illegal immigrants in Pakistan have been given a deadline of November 1, 2023, to voluntarily leave the country, warning of strict action against those who fail to comply.
The announcement came after an Apex Committee meeting, attended by Chief of Army Staff Gen Asim Munir and other concerned officials. Minister Bugti emphasized that the government would not tolerate individuals taking the law into their own hands.
Also Read: COAS Attends Apex Committee Meeting in Lahore to Address Security and Economic Concerns
In addition to the deportation deadline, Minister Bugti declared that all illegal properties and businesses operated by these foreign nationals would be confiscated after the November 1 cutoff date.
To ensure the effective implementation of these measures, a task force has been established within the Interior Ministry to oversee the actions. Minister Bugti stressed that the safety and security of Pakistan's citizens remain the government's top priority.
Earlier this week, the caretaker government had announced its intention to expel 1.1 million foreigners who were illegally residing in Pakistan. The expulsion process will occur in phases, with the first phase targeting illegal "aliens" and those who do not renew their visas.
Subsequent phases will focus on individuals with Afghan citizenship who possess proof of residence cards, following consultation with stakeholders and the Afghan government. The Interior Ministry has also issued directives to compile records of Afghans living without permits and develop a transportation plan for their return to the Afghan border.
The caretaker government's decision reflects its commitment to maintaining the rule of law and addressing the issue of illegal immigration in Pakistan.