COAS Attends Apex Committee Meeting in Lahore to Address Security and Economic Concerns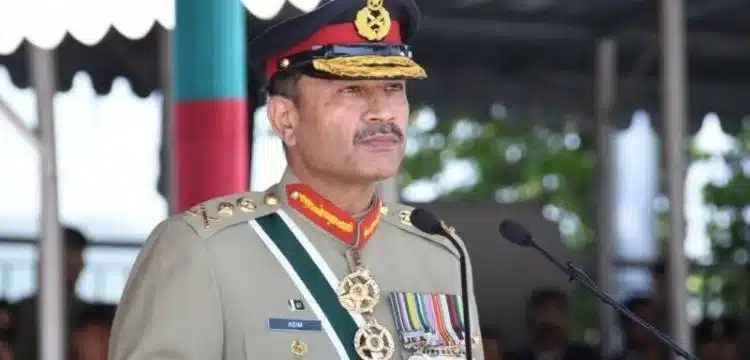 General Syed Asim Munir, NI (M), the Chief of Army Staff (COAS), paid a visit to Lahore on Thursday, where he participated in a meeting of the Provincial Apex Committee alongside the Caretaker Chief Minister of Punjab, Mohsin Raza Naqvi.
During the Apex Committee meeting, the COAS received a comprehensive briefing on the overall security situation, which included updates on Law Enforcement Actions against activities such as electricity and gas theft, hoarding, and foreign currency smuggling.
The forum was also informed about the measures taken to safeguard the rights of minority communities and the progress of operations in the Kacha area. Additionally, the forum reviewed the status of repatriation efforts concerning illegal foreign nationals.
Also Read: COAS Commends Christian Community's Contribution in National Development
General Syed Asim Munir emphasized the ongoing commitment to law enforcement actions against a wide range of illegal activities. He stressed that these actions would continue with full force in collaboration with law enforcement agencies and relevant government departments. This collaborative effort aims to mitigate the substantial economic losses caused by various methods of pilferage in Pakistan.
The forum was also briefed on the progress of the SIFC (Specialized Infrastructure Development) and Green Punjab initiatives. General Syed Asim Munir underscored the importance of synergy among all relevant departments to maximize the positive impact of these significant initiatives.
Participants in the meeting reaffirmed their commitment to the unity of state institutions, government departments, and the people of Punjab in their pursuit of progress and prosperity for the province.
Upon his arrival, COAS was warmly received by the Commander of Lahore Corps.