Gilgit Transforms Former Prison Into Public Library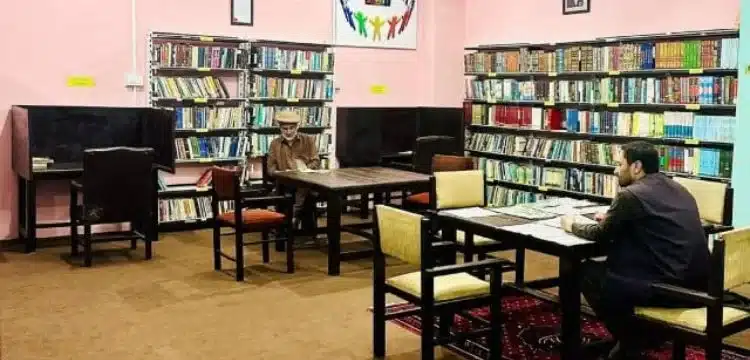 As part of an effort to promote modern education, a section of the former Gilgit jail building has been repurposed into a community library.
This initiative is a part of the "GB Dream Moves On" project, led by GB Chief Secretary Mohiyuddin Wani, with the goal of establishing educational facilities in the region. The library was officially inaugurated in a dedicated ceremony.
Read more : Gilgit-Baltistan Imposes Ban on Plastic Bottles
Under this project, the remaining portion of the building is set to be transformed into a science museum.
The newly established library offers a range of amenities, including an extensive collection of books, designated reading areas, internet access, study tables, newspapers, magazines, and computer terminals. Operating until 9 pm, the library will be open to the public, providing a valuable learning resource, especially for students.
During the inauguration, Mr. Wani stressed that the building would now provide modern educational opportunities for students, educators, and the general public in the area. He emphasized his primary focus on advancing education and awareness, acknowledging education's pivotal role in driving positive change.
Speakers at the event praised the conversion of the former jail into a library, noting that the building had remained unused for the past five years.
Surya Zaman, Adviser to the GB Chief Minister on Information Technology, lauded the establishment of the public library as a significant step toward enhancing contemporary educational facilities in the region.
Distinguished figures at the inaugural ceremony included GB Law Minister Syed Sohail Abbas, Inspector General of Police Gilgit-Baltistan Afzal Mahmood Butt, Commissioner Gilgit Region Qamar Kamal, Deputy Commissioner Gilgit-Baltistan Amir Hamza, along with a substantial presence of students and members from the civil society.