GB Administration Announces Strategy For Sustainable Tourism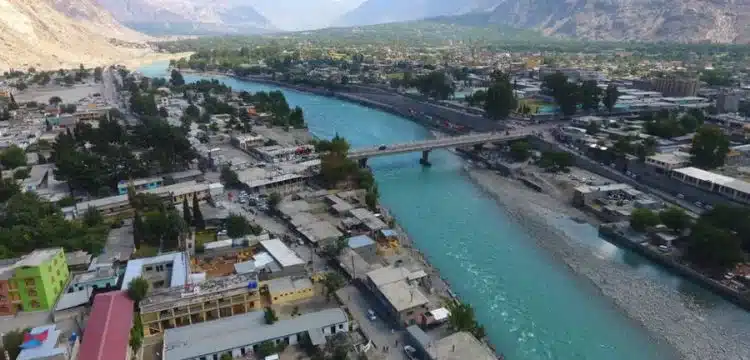 The Gilgit Baltistan (GB) administration has unveiled a strategy for controlling and regulating environmental problems caused by the recent inflow of tourists. The proactive stance of the government is intended to bring in a new era of sustainable tourism and ecological conservation.
Muhiudeen Wani, the Chief Secretary of Gilgit Baltistan, said that the cabinet will adopt numerous critical initiatives in the coming days. These will contribute to addressing environmental challenges that have plagued famous tourism locations.
Also Read: Gilgit-Baltistan Imposes Ban on Plastic Bottles
One of the initiatives involves guidelines to regulate the establishment of tourist facilities within ecologically sensitive and critical regions. Wani explained that these guidelines have successfully cleared the evaluation process by the Cabinet Committee on Legislative Business. Pending the final approval by the cabinet, they are poised to be implemented in the near future.
Furthermore, the government is developing eco-friendly tourist destinations through master planning of ecologically sensitive areas. Consultants have been engaged to guide these endeavors in the right direction, following the endorsement of the PC-II.
The Attaabad Lake Area Master Plan is nearing its final stages of preparation and awaits the cabinet's endorsement. Similarly, the Master Plan for Skardu is currently under deliberation and is expected to receive approval from the Skardu Development Authority.
The Chief Secretary of GB conveyed his gratitude for the support and encouragement as they work towards achieving their objectives. He highlighted that with the strategy in place, GB aims to achieve a balance between tourism development and environmental preservation, thereby establishing a model for sustainable tourism practices within the region.