Multan Sultan Appoints Hijab Zahid The First Female General Manager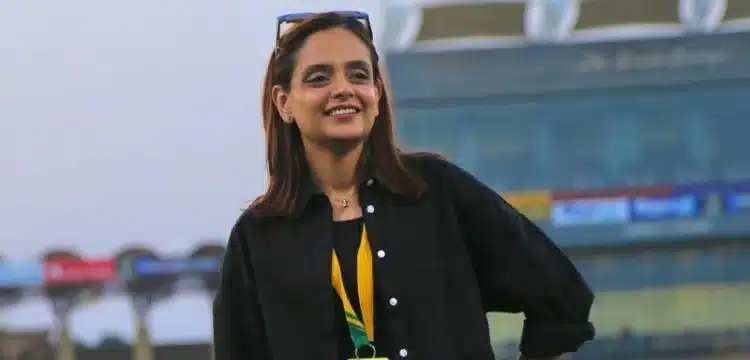 Multan Sultans, former champions of the PSL, have created a historic moment by selecting Hijab Zahid as their inaugural female general manager, stepping into the role previously held by Haider Azhar.
This significant development positions Hijab Zahid among the exceptionally limited number of female general managers across global T20 franchises.
The Sultans, who triumphed in the 2021 PSL and appeared as finalists in the three most recent editions, are undergoing a transitional phase following the recent loss of Alamgir Tareen.
Also Read: 76 Pakistani Cricketers Including Big Names Registered For BBL Draft
At the age of 28, Hijab Zahid, who boasts extensive experience as a sports journalist in the media and a profound understanding of sports, will simultaneously become the youngest general manager in the PSL.
Having acquired a master's degree in Project Management from the University of Hertfordshire, Hijab Zahid previously fulfilled the role of a media manager for Islamabad United.
Expressing his perspective, Tareen mentioned, "I had always recognized that Hijab Zahid possessed capabilities surpassing the demands of her current position, and she was my initial choice for discussion."
Ali Tareen further articulated the franchise's commitment to enlisting three female coaches ahead of the commencement of the PSL, underscoring the organization's dedication to fostering gender equality within its ranks.
Hijab Zahid articulated that her appointment as a female GM transcends gender implications, emphasizing the intent to modernize the organizational culture and serve as an efficient administrator.
She added, "Asserting authority as a woman is decidedly more challenging. There exist cultural obstacles for men when it comes to taking directions from a woman."