Famous Youtuber Junaid Akram Shares His Review on Jaranwala Incident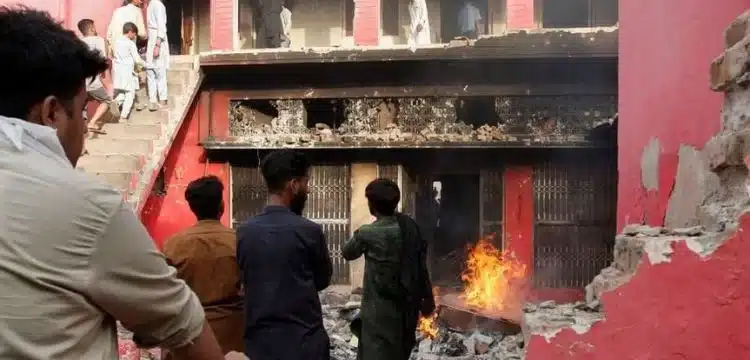 On August 16, 2023, dozens of Christian families were forced to flee angry Muslim mobs after the blood of two young Christian brothers was spilled. Several desecrated pages of the Holy Quran, according to some residents, were discovered beside a residence at Cinema Chowk in Jaranwala, Punjab.
On Wednesday morning, thousands of enraged men from the Faisalabad tehsil marched to the Christian Colony, one of three communities in the area, to lynch blasphemy suspects accused of desecration of Islamic scripture – and burned the first church of the day. Following that, the mob attacked churches and homes in the Christian Colony. Mosque loudspeakers were used to encourage people, and a violent mob demanded the arrest and surrender of the accused in order to avenge supposed blasphemy.
Also Read: Punjab Announces Rs2M Aid for Jaranwala Incident Families
Within hours, the Salvation Army church, one of the district's oldest Christian-owned properties, was targeted. Hundreds of Bibles were burned in the city, and by the afternoon, at least eight churches had been plundered. According to local Christian activists, the number of churches vandalized is higher.
Famous YouTuber Junaid Akram strongly condemned the incidents and shared his review regarding the incident,