Etihad Airways Expanding Abu Dhabi-Kuala Lumpur Flight Services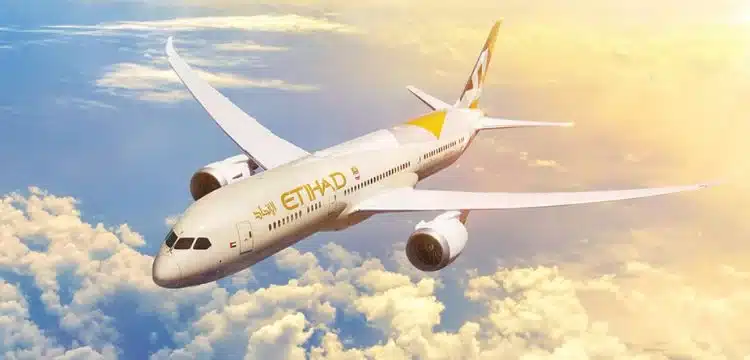 Etihad Airways will double daily flights from Abu Dhabi (UAE) to Kuala Lumpur (Malaysia) starting on January 15, 2024. This move will raise the weekly flights from 7 to 14, providing passengers with increased choices and flexibility.
Arik De, Chief Revenue Officer of Etihad Airways, noted that the new Kuala Lumpur flights are strategically timed for UAE residents looking to travel to Malaysia. Additionally, these flights offer greater flexibility for visitors coming to Abu Dhabi, whether for business or leisure.
Read more : Passengers can travel from Dubai to Abu Dhabi in just 50 mins on Etihad Rail
Kuala Lumpur, renowned for its skyline and the iconic Petronas Twin Towers, promises a comfortable journey as all flights will be operated using Boeing 787-9 Dreamliner aircraft with in-flight Wi-Fi.
Etihad Airways' decision to double daily flights signifies its growing presence in the region, with an annual seat capacity increase to 425,000, marking a 75% rise from the previous year. The airline also intends to expand its annual cargo capacity on this route, boosting bilateral trade.
Etihad Airways' expansion in Southeast Asia goes beyond Kuala Lumpur, as passengers can now select from 77 weekly flights connecting Abu Dhabi to other major cities in the region, including Bangkok, Phuket, Manila, Jakarta, and Singapore.