ECP Announces January 2024 Date For General Elections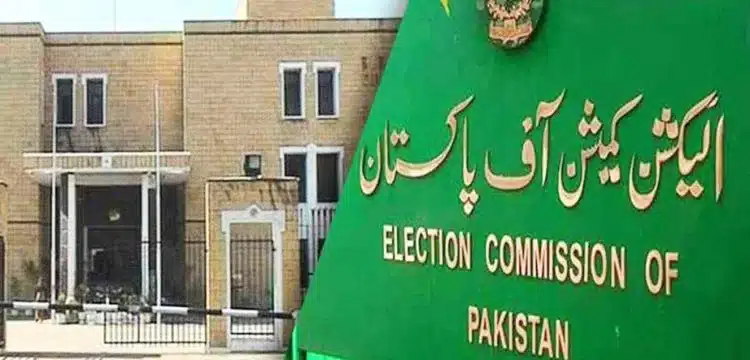 Islamabad: On Thursday, the Election Commission of Pakistan (ECP) made an announcement regarding the upcoming elections, confirming that they are scheduled to take place in the final week of January 2024. The ECP issued a statement today, revealing that they had assessed the progress of delimitation during a session held on the same day. It was decided during this session that a preliminary list would be made available for public scrutiny on September 27.
The ECP elaborated further, stating, "Following the consideration of objections and suggestions pertaining to the delimitation, the final list will be officially published on November 30. Subsequently, elections will be conducted in the last week of January 2024, following the 54-day election schedule."
Previously: President Proposes General Election Date Amid Constitutional Controversy
The electoral body faced significant pressure from various political parties concerning the timing of the election announcement, in compliance with the constitutional timeline. The National Assembly had been dissolved on August 9 based on the advice of the then Prime Minister Shehbaz Sharif. According to the law, elections should occur within 60 days if the assembly is dissolved after completing its constitutional five-year term. However, the dissolution occurred prematurely, setting a 90-day timeframe for the election.
Prior to the assembly's dissolution, the Shehbaz Sharif government had approved the 2023 census results, making it obligatory for the commission to conduct a fresh delimitation. Concerns had arisen among political groups regarding potential election delays, but the ECP's announcement has dispelled all uncertainties surrounding the polls.
Also Read: Meeting Between UK Envoy And ECP Chairman Sparks Curiosity
Before this announcement, President Arif Alvi had written a letter to Chief Election Commissioner Sikandar Sultan Raja, advocating for elections to be held by November 6. CEC Raja had previously declined an invitation from President Alvi to hold consultations on the election date, asserting that, in accordance with new laws, the commission possesses the authority to determine the date independently, without the need for a meeting.
It is also noteworthy that diplomats from the United States and the United Kingdom had held meetings with the Chief Election Commissioner, urging him to ensure transparent and punctual elections.