Death Toll In Afghanistan Earthquake Surpasses 2,000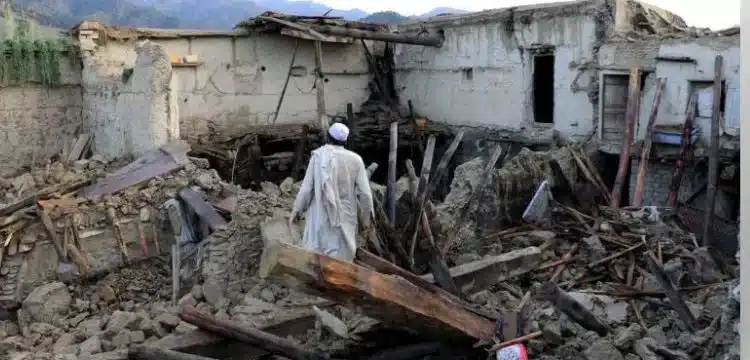 The initial death toll of 120 is likely to rise as ongoing rescue efforts continue in the affected areas.
Deputy government spokesperson Bilal Karimi expressed deep concern about the significant casualties resulting from the earthquakes, which initially measured 6.3 in magnitude. These seismic events triggered eight powerful aftershocks, causing extensive damage, particularly in the region located 30 kilometers northwest of Herat.
Read more : 6.2-Magnitude Earthquake Strikes New Delhi and Nepal
Numerous reports indicate that 1,328 houses have been completely destroyed, and these numbers are expected to increase as assessments progress. In Herat province, over 600 houses in at least 12 villages have been reported as destroyed or partially damaged, impacting 4,200 people, according to the World Health Organization (WHO).
Sarboland village in the Zinda Jan district, near the epicenter of the quake, suffered the most, with numerous homes reduced to rubble. Residents desperately searched for survivors amidst the debris, while many found temporary shelter in the open after their homes were demolished by the tremors.
One government official confirmed that 1,329 homes were destroyed across the affected regions. The WHO stressed that the casualty count is likely to rise further as search and rescue operations continue.
In Herat city, residents evacuated their homes, and schools, hospitals, and offices were emptied as the tremors were felt. Fortunately, there have been fewer reports of casualties in the city.
These earthquakes have struck Afghanistan during a challenging period, with the country already facing a severe humanitarian crisis exacerbated by the withdrawal of foreign aid following the Taliban's return to power in 2021.