Cunning Counterfeits: Unmasking Abdul Karim Telgi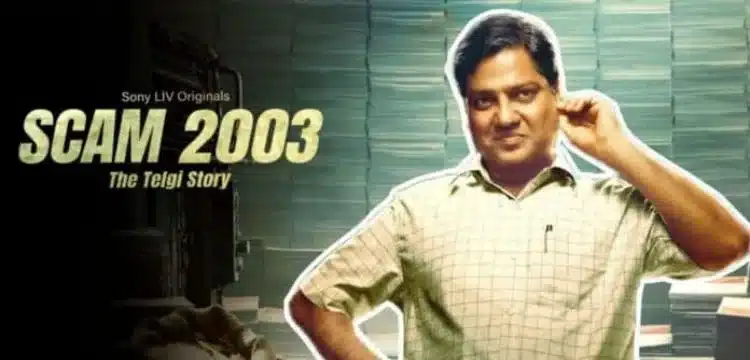 Scam 2003: The Telgi Story" Season 2 is a compelling and entertaining follow-up to the first season, anchored by a nuanced lead performance by Gagan Dev Riar as Abdul Karim Telgi. This season takes a deep dive into Telgi's life, offering viewers a captivating blend of elements that set it apart from its predecessor. While both seasons share the common thread of unlikely protagonists and their rise-and-fall tales, Telgi's story is more than just a cash-grab gone wrong; it's a narrative that encompasses the spirit of a heist, the determination of a sports saga, and the unsettling world of deception.
The series begins in Khanapur, painting a vivid picture of Telgi's impoverished background and the indignity he felt, which fueled his desperate desire to change his life. Riar's narration effectively guides us through Telgi's early struggles, including selling fruits at a train station and his subsequent journey to Mumbai and the Gulf in search of opportunities. However, the narrative feels somewhat incomplete in character development during this phase of Telgi's life.
Also Read: Ozark: A Must-Watch Crime Thriller That Keeps You Hooked
Upon returning from the Gulf, Telgi embarks on a 'pushing' scam, fabricating fake documents to help other needy Indians pursue opportunities abroad. The series explores his encounters with law enforcement, including arrests and a transformative stint in jail, where he learns the art of counterfeiting. This marks the beginning of Telgi's improbable yet dizzying journey, driven by ambition and impatience.
What sets this season apart from the first is its gritty portrayal of Telgi's world from the outset. Telgi's disenfranchised background contrasts starkly with the stylized protagonist of the previous season. The story emphasizes how Telgi navigates and manipulates systems, using his acquired knowledge to disrupt the established order. The metaphor of urine mixing in water, used by Telgi to illustrate the need for self-cleansing in India's evolving awareness, is a powerful symbol of the changing landscape.
In conclusion, "Scam 2003: The Telgi Story" Season 2 offers viewers an engaging and multifaceted narrative, anchored by Gagan Dev Riar's outstanding performance. It delves into the complex character of Abdul Karim Telgi, whose journey from poverty to a master counterfeiter is both captivating and morally ambiguous. The season's gritty portrayal, contrasted with the first season's more stylized approach, highlights the evolution of Telgi's character and the changing dynamics of the Indian society in which he operates. It's a must-watch for those who appreciate nuanced storytelling and compelling performances.