Afghan Taliban Arrested Hundreds OF TTP Militants Involved in Attacks on Pakistan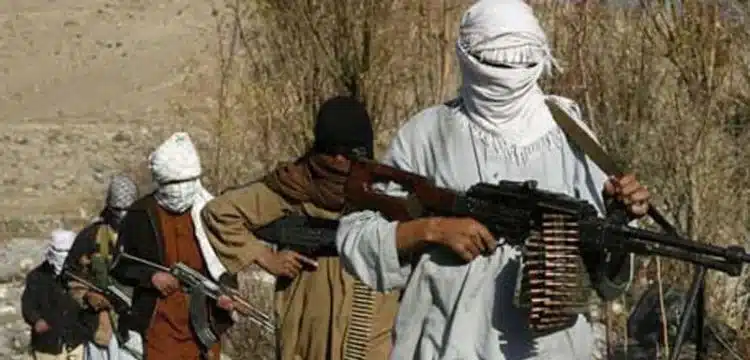 Efforts made by Islamabad to counter cross-border attacks have yielded positive results, as per Voice of America (VOA) reports citing Pakistani officials with insider knowledge. Interim Afghan authorities have apprehended 200 suspected militants connected to attacks against Pakistan. The report further states that the Afghan rulers have taken tangible measures to combat terrorist activities.
Details regarding the crackdown on the banned Tehreek-e-Taliban Pakistan (TTP) were disclosed during bilateral discussions held in Kabul last week, involving a high-level delegation from Islamabad. These talks occurred subsequent to an incident on September 6th, in which four soldiers were martyred while thwarting terrorist attacks on two Pakistan Army checkpoints situated near the Pakistan-Afghanistan border, in the Kalash region of District Chitral, according to the Inter-Services Public Relations (ISPR).
The ISPR statement detailed a large-scale attack by terrorists equipped with modern weaponry on these military posts. In the ensuing exchange of fire, 12 terrorists met their demise, and a substantial number of militants sustained critical injuries.
Also Read: TTP Splinter Group Commander Assassinated in Afghanistan
An official quoted by VOA, on the condition of anonymity due to lack of authorization for public media interaction, reported that the Afghan Taliban had apprehended 200 TTP members who were returning from the Chitral attack and incarcerated them. Furthermore, the de facto Afghan authorities were in the process of relocating other TTP members away from the Pakistan border. However, the official cautioned that it is essential to wait and observe the outcomes of these measures before drawing any conclusions, emphasizing the need to grant them time to consolidate these actions.
The delegation from Islamabad to Kabul, led by Pakistan's special representative on Afghanistan, Asif Durrani, included senior military officials. At the time, officials in Islamabad described their extensive discussions with Taliban Foreign Minister Amir Khan Muttaqi and his team as promising.
It's important to note that the TTP has been designated a global terrorist organization by Pakistan, the United States, and the United Nations. Meanwhile, Taliban supreme leader Hibatullah Akhundzada has issued orders prohibiting cross-border attacks against Pakistan, deeming them as haram or un-Islamic. He has also instructed Afghans not to cooperate with or provide donations to the TTP for their so-called jihad against Pakistan and has banned the militants from conducting donation collection campaigns in Afghanistan, according to Pakistani officials familiar with recent discussions in Kabul, as reported by VOA.
Officials in Islamabad, while sharing their assessment with VOA, believe that the Afghan Taliban are deliberately distancing themselves from groups that were aligned with them during the insurgency but are now engaged in criminal activities in Afghanistan, such as extortion, kidnapping for ransom, and terrorism.