Cotton prices Decrease By Rs.1,000 In A Week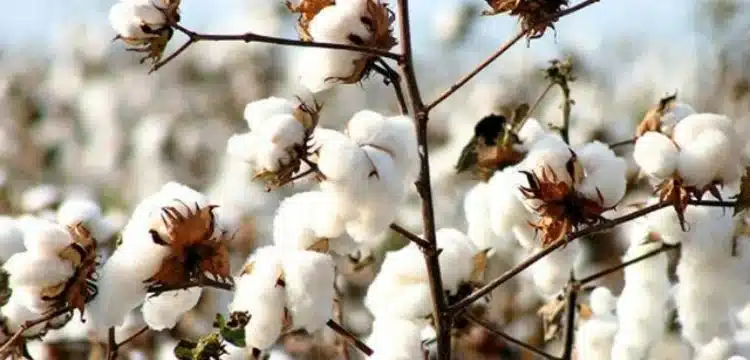 Cotton prices in the spot market continued their downward trend, decreasing by an additional Rs. 1,000 per maund and closing at Rs. 17,000 per maund on Friday.
The Karachi Cotton Association (KCA) Spot Market has experienced a decline of nearly Rs. 4,000 per maund since early September when it reached its peak at Rs. 21,000 per maund. Prices in the spot market fell from Rs. 18,000 per maund on Monday to Rs. 17,000 per maund on Friday.
Read more : Cotton decline: Pakistan's cotton yield 50% lower than region
Similarly, Punjab Phutti (seed cotton) prices have followed a similar trend, dropping by over Rs. 2,000 per maund in a month. Prices in various regions such as Rahim Yar Khan, Bahawalpur, Sahiwal, D.G Khan, and Mianwali have experienced declines.
One contributing factor is the decline in the value of the dollar from its peak at Rs. 307 to Rs. 282.69, making imported cotton more attractive. The impact may become more significant if the reduction in crude oil prices leads to lower shipping costs for importers. However, there is another interesting factor at play.
The recent crackdown on various commodities, including sugar, gold, and fertilizer, has discouraged traditional investors and hoarders who used to stock these commodities. Manufacturers are also hesitant to buy large stocks at the moment. As a result, the cotton market may stabilize and improve in November or December.
Another factor affecting cotton prices is the infestation of whitefly and mealy bugs in key cotton-growing regions of South Punjab. This has not only affected yields but also the quality and subsequent prices for growers.
It's important to note that if the recent administrative measures do not lead to a substantial decline in the prices of key agricultural inputs, this drop in cotton prices could have a significant financial impact on farmers, who have a major stake in the market. It could also hinder the government's efforts to revive cotton as a crucial cash crop.