CJP Umar Ata Bandial Retires From Judicial Duties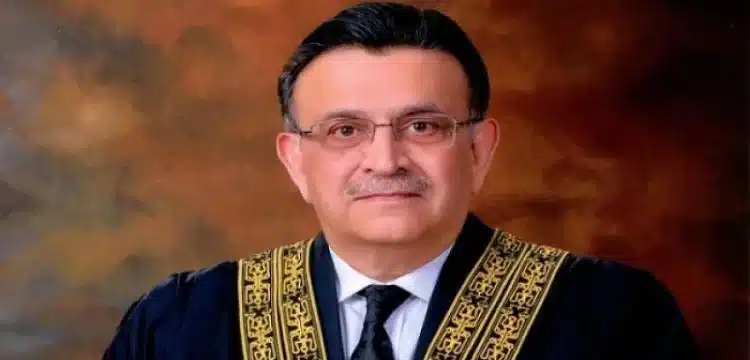 In Islamabad, Chief Justice of Pakistan Umar Ata Bandial has retired, marking the conclusion of a six-year period dominated by chief justices who shared similar viewpoints. During his tenure, Bandial presided over significant and often controversial decisions, making him a prominent figure in the history of the judiciary. Justice Qazi Faez Isa will succeed him as the new Chief Justice of Pakistan.
However, Bandial's legacy remains a topic of interest, as the past few chief justices have been perceived as having a pro-PTI (Pakistan Tehreek-e-Insaf) mindset, which led to tensions with the civilian government and concerns about judicial independence. Additionally, arbitrary appointments of junior judges and alleged connections between some Supreme Court judges and the security establishment have contributed to factionalism and divisions within the court.
Read more : CJP Umar Atta Bandial to Retire On Sep 16
Throughout these years, Chief Justice Bandial's role as a pro-PTI judge became evident, particularly in decisions aligning with the government's agenda. However, his tenure also saw a reluctance to question powerful circles and a lack of prioritization of issues like missing persons. Despite challenges and criticisms, his legacy was defined by a last-minute decision to restore graft cases against political leaders
. As Justice Qazi Faez Isa takes the helm, Pakistan's judiciary faces continued scrutiny over its alignment with political and establishment interests, and the impact on the country's democratic institutions remains a subject of concern.