China Launches Official Map Adding Indian State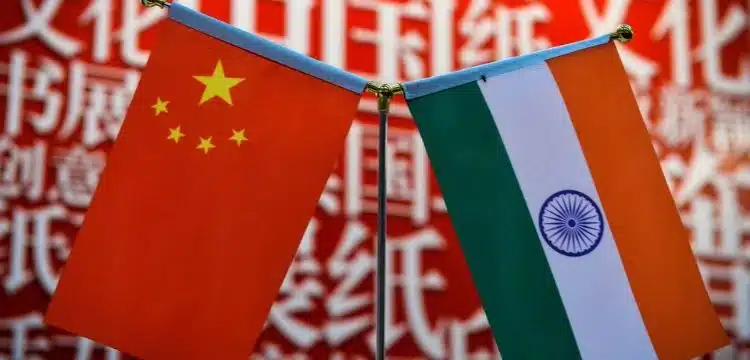 China's new "standard map" has created quite a stir. The new map contains contentious territories such as Arunachal Pradesh (an Indian state), Aksai Chin, Taiwan, and the South China Sea. 
The map, which will be published on August 28, 2023, has reignited ancient feuds and caused diplomatic concerns.
The 2023 edition of China's official map was made available on the standard map service website of the Ministry of Natural Resources. 
It employs a method using national boundaries to demonstrate China's perspective on global geography, a move that may exacerbate tensions with its neighbors.
According to a post on X (previously Twitter) by the state-run Global Times, the map is based on the drafting method of national boundaries in China and other countries across the world.
The 2023 edition of China's standard map was officially released on Monday and launched on the website of the standard map service hosted by the Ministry of Natural Resources. This map is compiled based on the drawing method of national boundaries of China and various countries… pic.twitter.com/bmtriz2Yqe

— Global Times (@globaltimesnews) August 28, 2023
The inclusion of Arunachal Pradesh, which India acknowledges as a state, and Aksai Chin is notable. Both areas have long been the focus of competing claims between China and India. 
Despite China's assertions that Arunachal Pradesh is South Tibet, it has remained under Indian authority. India has consistently claimed that Arunachal Pradesh "has always been and will always be a part of the country."
Also Read: Maiden Cargo Arrives In Pakistan From China Via Road Pact
However, the map does not only concern India, but also says that Taiwan is an inseparable part of Chinese territory, a claim that accords with Chinese President Xi Jinping's geopolitical ambitions. 
The image also contains the contentious nine-dash line, which claims a portion of the South China Sea as Chinese property. This has sparked opposition from countries like as Vietnam, the Philippines, Malaysia, and Brunei, all of whom have rival claims to the same marine territories.