Shaheen Afridi's Wedding Festivities Begin with Mehndi Ceremony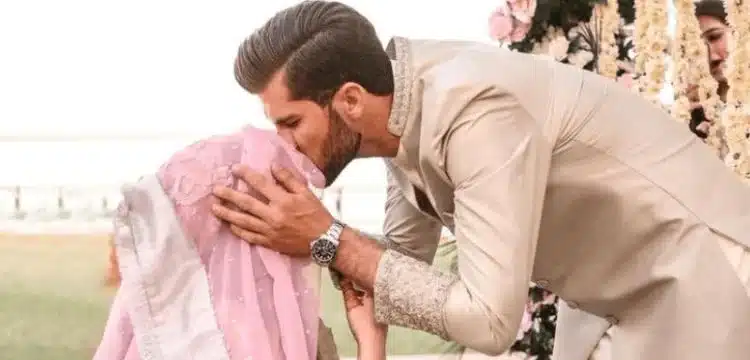 The wedding celebrations for Pakistan's star fast bowler, Shaheen Afridi, commenced with a mehendi ceremony in Karachi on Monday.
Shaheen tied the knot with Ansha Afridi, the daughter of legendary all-rounder Shahid Afridi, back in February of this year. The nikkah ceremony took place at a local mosque in Karachi in the presence of close relatives from both families.
The wedding itself is set to happen in Karachi, while the valima (reception) will be held in Islamabad on September 19 (today) and September 21, respectively.
The couple had already been engaged two years prior to their marriage.
Also Read: Shaheen Afridi Congratulates Jasprit Bumrah On Becoming Father
Earlier this year, during an interview on the Geo News show "Aik Din Geo Kai Sath," the left-arm bowler expressed that it had been his desire to marry Ansha. With a bashful smile, Shaheen remarked, "It was my wish, and Alhumdulillah [thanks to Allah Almighty], it has now come true."
When asked whether Ansha might feel jealous of his female fan following, Shaheen admitted he wasn't entirely sure. He humorously responded, "I'm not sure; perhaps she might have some feelings like that."
Furthermore, the host inquired about whether Shaheen thought he had disappointed many female fans by getting engaged at a young age. To this, Shaheen replied, "I found my heart, and that's enough for me."