Bill Gates Celebrates Window's Anniversery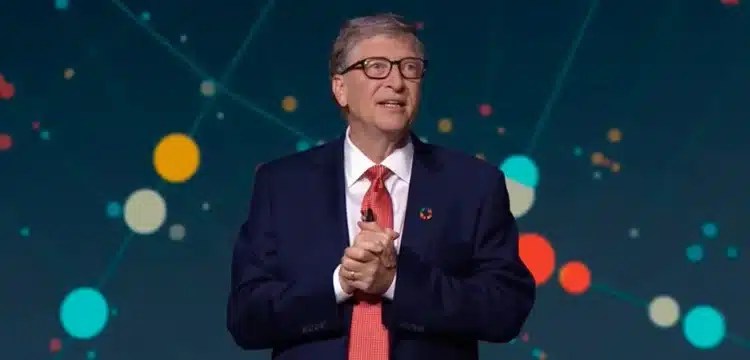 Bill Gates, Microsoft's visionary founder, recently celebrated Windows' 28th birthday with nostalgia. Using the social media platform X, Gates posted a heartfelt message, saying, "Certain memories stay with you forever. Others traverse the internet for 28 years. Happy birthday."
Gates harked back to 1995, sharing a GIF of him dancing with former Microsoft CEO Steve Ballmer. They celebrated the significant launch of Windows 95, an event that attracted both tech enthusiasts and entertainment industry luminaries. Windows 95 wasn't just a software release; it introduced revolutionary features that would shape future operating systems.
Some memories stick with you forever. Others follow you around the internet for 28 years. Happy birthday, @Windows. pic.twitter.com/CUqLN2fqlW

— Bill Gates (@BillGates) August 24, 2023
Read more : Microsoft discontinues Cortana in Windows 11 Update
The iconic Start button and taskbar originated from this version. It also marked a leap to a 32-bit system from Windows 3.1. Alongside technical advancements, user experience improved, introducing features like naming multiple files simultaneously. Although Gates no longer leads Microsoft, his influence and memories of pivotal moments endure.
Besides tech, Gates actively engages in philanthropy, sharing personal stories that touch his heart. Recently, on LinkedIn, he recounted an encounter with Kusuma K, a postal department worker in Bangalore, India. Gates lauded her as a "remarkable force of change," highlighting India's strides in digital public infrastructure. The country's efforts in fostering inclusive financial growth through technological progress are notable.
Leveraging technology, local postmasters like Kusuma K can now offer digital banking via smartphones, advancing financial inclusion. In a world where digital and physical realms merge, memories, like Windows, evolve but remain essential. As Gates celebrates the past, he champions those shaping the future, underscoring the omnipresence of innovation and change.