Bilawal Claims Allies Aim To Avoid Participating In Elections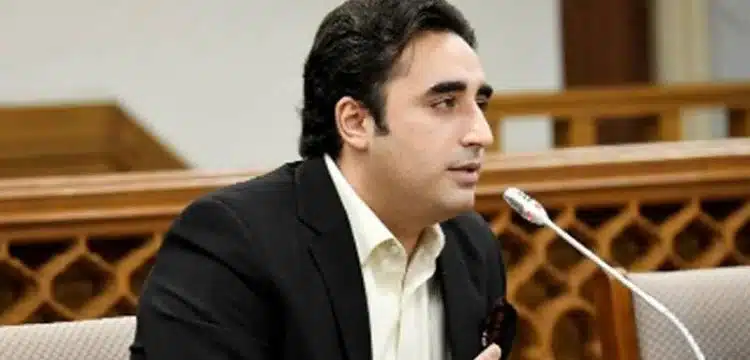 In the midst of an ongoing disagreement with his father over the timing of elections, Bilawal Bhutto-Zardari, the Chairman of the Pakistan Peoples Party (PPP), stated that all party members, from leadership to workers, must abide by the party's decisions. Addressing party workers in Hyderabad, he emphasized collective decision-making and his commitment to them.
The dispute within the PPP became apparent due to the delay in the general elections date. Bilawal asserted that his loyalty to his father, Asif Ali Zardari, was confined to family matters and separate from political affairs. Zardari argued that redrawing constituency boundaries after an updated census was necessary before holding elections.
Read more : Bilawal Bhutto participates in his mother statue unveiling
Bilawal, however, remained steadfast in demanding timely elections and called for clarity on the election schedule. He expressed concern about citizens' anxieties due to economic difficulties and emphasized the PPP's history of serving the people.
Bilawal mentioned plans to chair the party's Central Executive Committee (CEC) meeting in Lahore, where the party's future course of action and the election issue will be discussed. He reaffirmed the PPP's commitment to participating in the elections, even if some allies considered avoiding them.
Bilawal also discussed his efforts to persuade the Muttahida Qaumi Movement-Pakistan (MQM-P) to participate in local elections, expressing disappointment with some coalition partners' reluctance to contest elections.
The contrasting positions held by Bilawal and his father on the upcoming elections and their approach to the Election Commission of Pakistan (ECP) have highlighted a perceived division within the Zardari House. This internal disagreement has drawn attention, although some party leaders deny the notion of a "good cop, bad cop" strategy and claim that differences in political styles have existed within the party.