Best Wishes, Quotes and Messages For Teachers on World Teacher's Day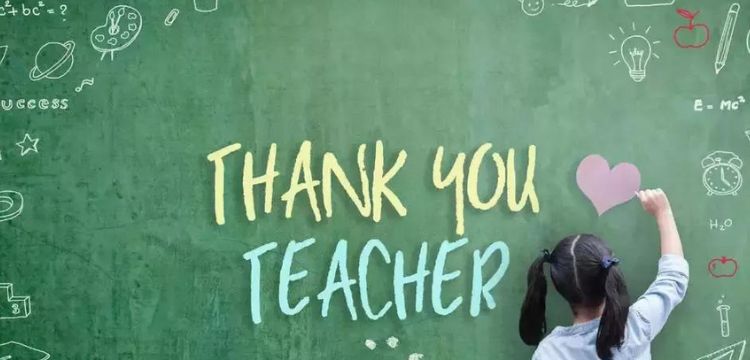 World Teachers' Day, observed annually on October 5th, is a day dedicated to recognizing and celebrating the crucial role that teachers play in shaping and enriching our lives. Teachers, often the first point of contact after our parents, are instrumental in our journey towards adulthood, where we strive to make positive contributions to society and shape our collective future.
This day serves as a commemoration of the adoption of the 1966 ILO and UNESCO Recommendation concerning the Status of Teachers, which established important benchmarks related to the rights and responsibilities of teachers, as well as standards for their initial training, ongoing education, recruitment, employment, and the conditions under which teaching and learning occur. While India celebrates Teachers' Day on September 5th, marking the birth anniversary of Dr. Sarvepalli Radhakrishnan, the rest of the world observes World Teachers' Day a month later.
Also Read: World Teacher's Day: Celebrating the Noble Calling of Educators
If you and your loved ones are taking the opportunity to express gratitude and admiration for your favorite teachers on this special occasion of World Teachers' Day, we've put together a collection of wishes, images, quotes, messages, and greetings for you to share with them. Take a look:
Happy World Teachers' Day Wishes, Messages, Greetings, Images, and Quotes:
Wishing a very Happy World Teachers' Day to all the dedicated educators who are shaping the future. Your commitment to illuminating the path of knowledge is truly appreciated.
Your impact goes beyond the pages of textbooks. You've imparted invaluable life lessons that will guide us towards becoming better individuals. Thank you, and Happy World Teachers' Day.
"Books are the quietest and most constant of friends; they are the most accessible and wisest of counsellors, and the most patient of teachers." – Charles W. Eliot.
To the world, you may simply be a teacher, but to your students, you are a hero. Thank you for consistently guiding us on this educational journey. Happy World Teachers' Day.
Your unwavering patience and unwavering dedication make you one of the finest teachers we've ever had. Here's to you! Happy World Teachers' Day.
"The mediocre teacher tells. The good teacher explains. The superior teacher demonstrates. The great teacher inspires." – William Arthur Ward.
You consistently empower and inspire us, motivating us to be responsible citizens and lifting our spirits with your positive words. Happy World Teachers' Day.
May your passion for teaching continue to ignite the minds of many. Happy World Teachers' Day.
I wish for your life to be as bright as the impact you've had on our lives. You will forever remain my favorite teacher. Happy World Teachers' Day.
Thank you for making the journey of learning an enjoyable one. I owe everything I am to you. Happy Teachers' Day.
"Those who educate children well are more to be honored than they who produce them; for these only gave them life, those the art of living well." – Aristotle.
You've equipped me with the power of learning and given me hope for a better and more purposeful life. Happy World Teachers' Day.
"Education is the key to success in life, and teachers make a lasting impact on the lives of their students." – Solomon Ortiz.