Battagram Chairlift Owner Arrested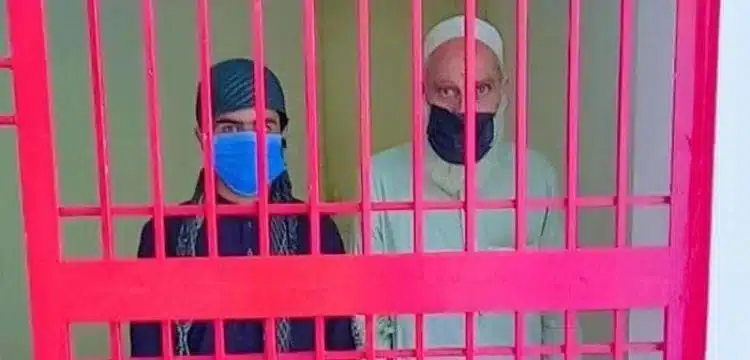 According to a local police officer's statement on Wednesday, the owner and operator of a chairlift that became stranded in severe winds above a ravine near Battagram have been arrested. Mohammad Sheraz Khan, a district police station officer, said that both males were seized following the rescue of the stranded youngsters, although he did not specify the accusations.
The event was caused by a cable break, according to Tahir Ayub, the Deputy Inspector General of Hazara Division. As a result, a lawsuit was brought against Gulzarain, the chairlift's owner, and Ejaz, the chairlift's operator.
Prior to this occurrence, the Deputy Commissioner of Battagram had issued a notice mandating reporting on the fitness, maintenance and safety standards of their lifts to all chairlift operators. The chairlift owner has yet to react to the Deputy Commissioner's notice from around a month ago.
In response to the potential of resuming lift service, the Deputy Commissioner declared that the district authority would only let the chairlift service to restart when sufficient repair and safety measures had been implemented.
Also Read: Chairlift Carrying Children Stuck in Mid Air In KP's Battagram
Chairlifts are essential modes of mobility in hilly areas, and while an outright ban is not conceivable, the government aims to place limits on their use, according to the DIG.
On Tuesday evening, rescuers successfully rescued all eight people aboard the stranded chairlift after they had been suspended for nearly 15 hours due to a snapped cable.
Numerous chairlifts connecting various mountainous places in Balakot have been temporarily closed as a result of the tragedy. This action has isolated some settlements, leaving residents without an other way of crossing the river. These actions were ordered by Balakot's assistant commissioner.
Later On: Army Launches Rescue Operation For Trapped Children In Chairlift
The Paror hamlet in Balakot is suffering as a result of the chairlift closures, including food shortages and students being unable to attend school owing to interrupted transportation lines.
Munir Hussain Shah, the former nazim of Bela Sacha Paror, emphasised the dangers of chairlift rides and recounted a previous incident in which three people were stranded. Shah disclosed that a bridge in Paror was approved two years ago, but work has yet to begin.
Frustrated citizens are pleading with the government to act quickly to build the promised bridge and reopen the closed chairlift, safeguarding the community's well-being.
Several chairlifts in Balakot and other tourist destinations in the Tehsil have also been sealed as a precaution.
These developments highlight the difficulties of combining transportation needs, safety concerns, and community well-being in hilly places where chairlifts are used for connectivity.