Bangladesh And Afghanistan To Face Off Today In Lahore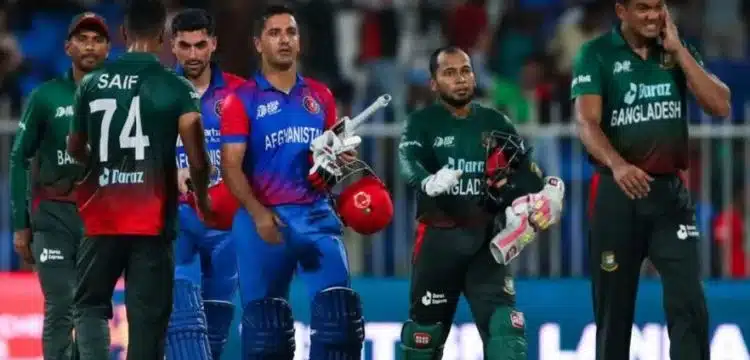 Today, in a significant clash of the Asia Cup 2023, Afghanistan and Bangladesh are set to compete at Lahore's Gaddafi Stadium. Bangladesh faced a setback in their initial Asia Cup 2023 match, losing to Sri Lanka by five wickets. Both Afghanistan and Bangladesh belong to Group B in the tournament, with Sri Lanka, the defending champion, leading the group.
Meanwhile, in the other group, Pakistan holds the top position after their game against India ended in a draw due to heavy rain in Kandy. India had set a target of 267 runs for Pakistan in the second Asia Cup 2023 match at the Pallkele International Cricket Stadium. Unfortunately,
Read more : Pakistan Advances To The Super 4s In The Asia Cup 2023
Pakistan couldn't even start their innings due to the inclement weather. The Pakistani team had a strong start to the tournament, winning their opening game against Nepal by a massive margin of 238 runs.
In summary, Afghanistan and Bangladesh are gearing up for a crucial Asia Cup 2023 clash in Lahore, with both teams seeking to bounce back from their earlier results. Pakistan leads their group after their match against India was marred by rain, while Sri Lanka holds the top position in the other group. The tournament promises exciting cricket battles as teams vie for supremacy in the Asia Cup 2023.