Cristiano Ronaldo In Saudi Attire, Wields Sword For Saudi National Day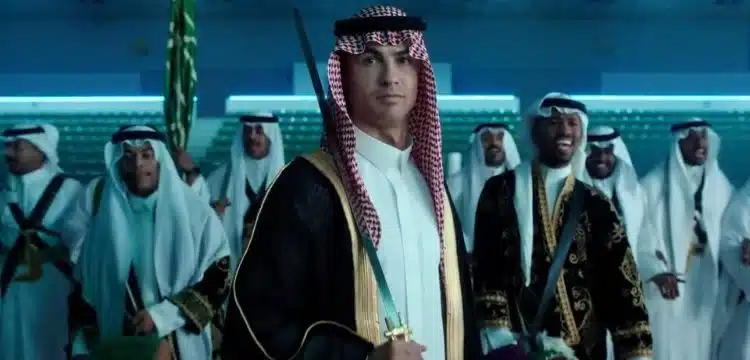 Cristiano Ronaldo joined Saudi Arabia's National Day celebrations by donning traditional attire of the kingdom. Saudi Arabia is observing its 93rd national day on September 23, featuring military parades and other activities.
Ronaldo, who captains the Al-Nassr Football Club in Saudi Arabia, appeared in a video posted on social media to mark the occasion. The video showcased Ronaldo, along with Senegalese footballer Sadio Mane and their Al-Nassr teammates, engaging in traditional sword dances. Ronaldo, the Portuguese football legend, was also seen wearing Saudi clothing and wielding a sword in the celebration video.
Read more : Cristiano Ronaldo's Children beaten by Schoolmates in Saudi Arabia
In December 2022, Ronaldo signed a two-and-a-half-year contract with the Saudi Arabian club team Al Nassr.