Ambassador of Iran Calls on Chairman FBR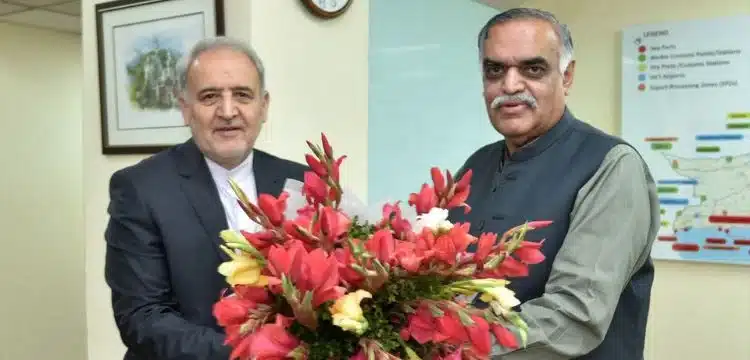 Ambassador of Iran to Pakistan H.E. Dr. Reza Amiri Moghaddam called on Chairman Federal Board of Revenue Malik Amjed Zubair Tiwana today at FBR HQs. Member (Admin), Member Customs (Operations) and senior officials of FBR were also present in the meeting.
During the meeting, the two sides discussed matters pertaining to customs, effective border management and smooth flow of cross border trade between the two countries especially through Mir Javeh-Taftan crossing point.

The two sides also discussed the possibility of installing more gates at Mir Javeh-Taftan crossing point to ensure smooth movement of cross border trade as well as of the pilgrims. The Iranian Ambassador also opined that making Rimdan-Gabd crossing point functional can lead to increased bilateral trade between the two countries.
The two sides agreed to further enhance trade and communications between the two brotherly countries. Chairman FBR assured full cooperation to resolve customs-related issues to further boost bilateral trade.

It was also agreed that relevant officials from the two countries will hold another meeting by the end of this month to resolve all border related issues.