Yashma Gill's Latest Post Creates A Buzz On The internet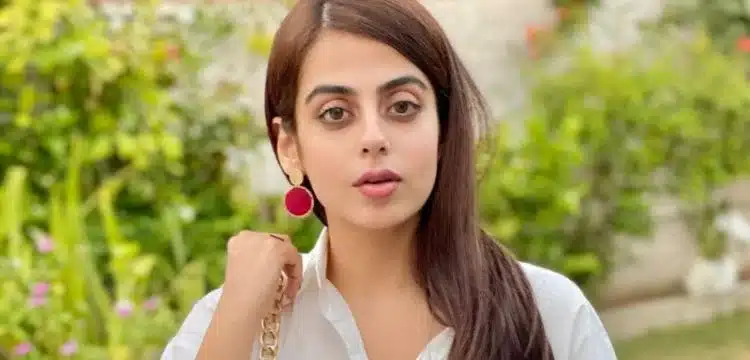 Pakistani actress Yashma Asad Gill has been a prominent figure in the Lollywood industry ever since she made her debut. While she's been actively gracing our screens, Yashma also maintains an engaging presence on her Instagram account, where she shares glimpses of her personal life with her devoted fans.
Recently, she posted a humorous message about marriage, a topic that has consistently piqued the interest of her fans and interviewers across various platforms. The post included a light-hearted declaration: "When I get married, I am going to sign my marriage certificate with a pencil, I can't take the risk." Yashma playfully added a personal comment, mentioning that the post had her "in stitches."
Read more : Yashma Gill talks about her struggle with Mental Health
What Yashma intended with this witty post reflected the contemporary era and the growing prevalence of unsuccessful marriages.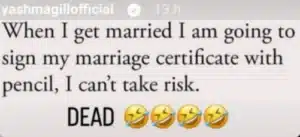 She humorously suggested that, given the uncertainties in modern relationships, she wouldn't commit to signing such an important document with a permanent ink pen. Instead, she'd choose a lead pencil, allowing her the option to erase the signatures if things took an unexpected turn, providing her with an escape from the commitment.
Yashma Gill has garnered praise for her exceptional acting talent, delivering remarkable performances in popular dramas like "Ki Jaana Main Kaun," "Ghar Titli Ka Par," "Qurban," "Pyar Ke Sadqay," and "Alif." Her light-hearted approach to marriage serves as a reminder of her versatility, both as an actress and as a relatable, down-to-earth individual.