UN anticipates the death toll from the Turkiye-Syria earthquake to double,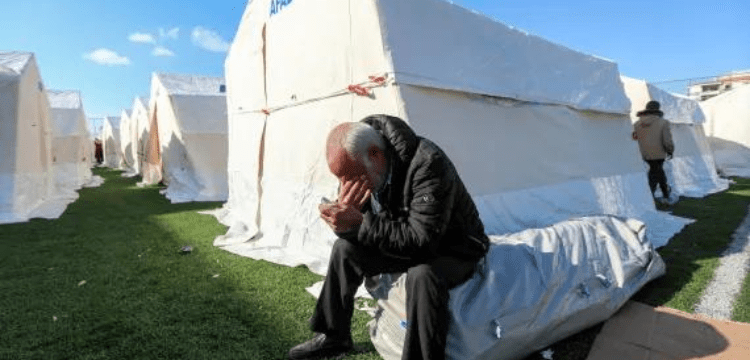 Nearly a week after a devastating earthquake that killed more than 28,000 people and left Turkiye and Syria in ruins, rescuers retrieved a baby under seven months old and a teenage girl from the rubble on Sunday.
When UN humanitarian director Martin Griffiths arrived in southern Turkiye on Saturday to survey the quake's damage, he said he anticipated the death toll to at least quadruple. Despite the frigid weather that has made millions of people even more miserable and in need of assistance, tens of thousands of rescuers are searching destroyed neighbourhoods.
4-year-old Sengul Karabacak, and her father Sezai Karabacak were pulled out of the rubble in the Islahiye district of Türkiye's Gaziantep, some 132 hours after the quakes hit the region#TurkiyeQuakes pic.twitter.com/qsbVJT99MN

— TRT World (@trtworld) February 11, 2023
According to state media, dozens of people have been detained for looting or attempting to scam victims after the Turkiye earthquake, and certain humanitarian efforts have been delayed due to security concerns. Despite the devastation and hopelessness, incredible survival stories continued to surface.
In Türkiye's Hatay, a 15-year-old, reportedly deaf and speech-impaired boy was rescued by teams after being trapped under debris for 132 hours following devastating earthquakes that struck the country's southeastern region pic.twitter.com/eluHJhMZR7

— TRT World (@trtworld) February 11, 2023
According to a video on official broadcaster TRT Haber, 70-year-old Menekse Tabak exclaimed, "Is the world there?" when she was hauled out of the concrete in the southern city of Kahramanmaras, the epicentre of Monday's 7.8-magnitude tremor.
More than 140 hours after the earthquake, a 7-month-old baby named Hamza and a 13-year-old girl named Esma Sultan were both saved, according to official media. Families were battling for time to locate the bodies of their lost relatives in southern Turkiye. In Kahramanmaras, Tuba Yolcu remarked, "We hear (the authorities) will no longer keep the dead waiting, they say they would remove them and bury them)."