UK ambulance and university employees strike once more over low pay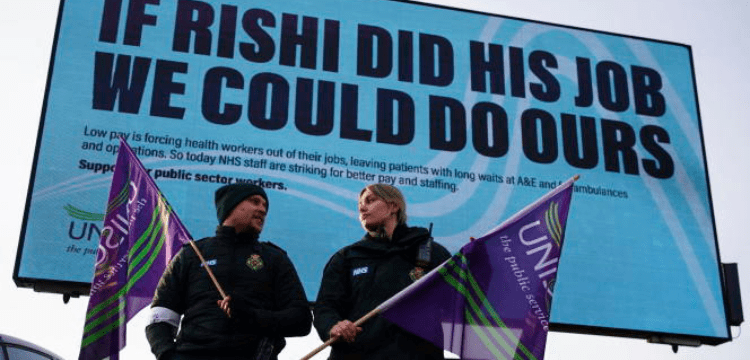 In response to inadequate pay, ambulance personnel in the UK went on strike for the latest time on Friday. University employees also took the day off.
The walkout comes after Monday's largest round of health service strikes to date, during which nurses and ambulance employees both went on strike for the first time. The strikes are a part of a wave of labour unrest that has seen workers take strike action over the past year in a variety of industries, from dock workers to lawyers.
In addition to the present cost-of-living issue, health workers claim that their earnings have not kept up with inflation over the past ten years, making it difficult for them to pay their bills. In five English counties on Friday, some 15,000 members of Unison, the largest trade union that represents employees of the government-run National Health Service (NHS), went on strike.
Sara Gorton, the head of health at Unison, charged Sunak with refusing to bargain. "The prime minister needs to stop acting so fake. It's time to be honest with the public and acknowledge that the government's only strategy is to wait and hope that the public turns against healthcare professionals, she said in a statement.