Top university in Indian bans screening of BBC series on PM Modi.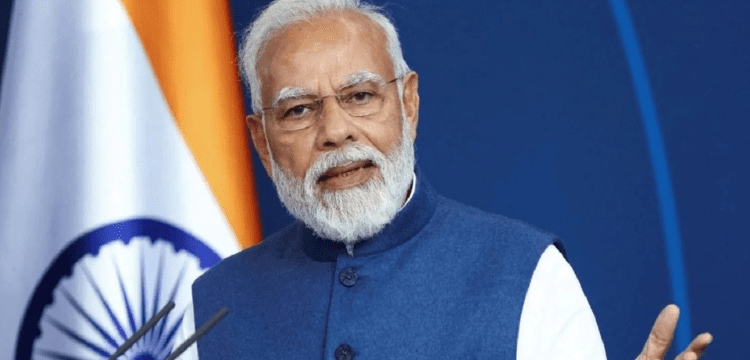 After Prime Minister Narendra Modi's administration attempted to stop its internet distribution, a prestigious Indian institution has forbidden the showing of a BBC documentary about his involvement in the deadly sectarian riots of 2002.
According to the broadcaster's programme, Hindu nationalist Modi, who was Gujarat's premier at the time, instructed police to ignore a wave of violence that left at least 1,000 people dead, the most of them Muslim minorities.
In defiance of Indian authorities' efforts to forbid its screening, students at the prestigious Jawaharlal Nehru University in New Delhi had planned to display the documentary on Tuesday. However, late on Monday, the university's registrar issued a memo ordering students to postpone the event and threatening "severe disciplinary punishment" if its directive was disobeyed. Such an unauthorised action, according to the statement, "may damage peace and tranquilly of the university campus."
For many years, opposition leaders and proponents of free speech have charged that Modi's administration has stifled criticism. The controversial information technology laws of India were used on Saturday in order to prevent the documentary from being spread on social media.
Kanchan Gupta, a government adviser, denounced the series as "hostile propaganda and anti-India garbage" that was passed off as a documentary. Beh Lih Yi of the Committee to Protect Journalists noted in a statement on Monday that India's request to social media sites to restrict links to the video "flagrantly defies the country's stated commitment to democratic ideals."
After 59 Hindu pilgrims died in a train fire in 2002, there were riots in Gujarat. In connection with that incident, 31 Muslims were found guilty of murder and criminal conspiracy. According to unnamed sources mentioned in a two-part BBC documentary, Modi met with senior police officers and "directed them not to intervene" in the subsequent attacks on Muslims. This information was taken from a previously secret British Foreign Ministry paper.
The objective of the violence, it added, was to "purge Muslims from Hindu communities," and it was "politically driven." Without the "environment of impunity created by the state Government… Narendra Modi is personally responsible," the report stated, the riots would not have occurred.
From 2001 until his election as prime minister in 2014, Modi served as governor of Gujarat. The United States momentarily imposed a travel ban on him because of the unrest. In 2012, a team of investigators tasked by the Indian Supreme Court with looking into Modi's and others' involvement in the violence reported that they had not discovered any evidence to bring charges against him.