The US intends to increase border expulsions of Haitians, Nicaraguans, and Cubans.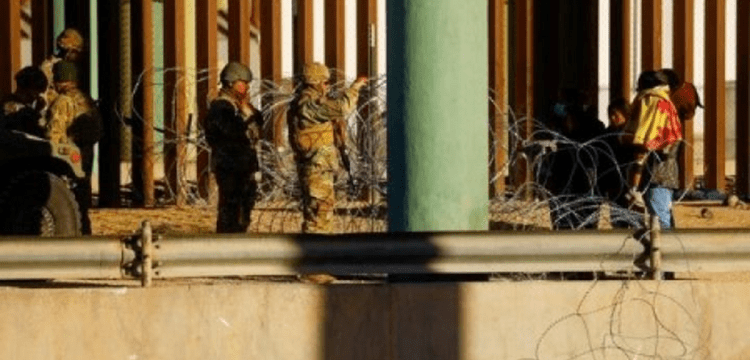 WASHINGTON: According to three US officials with knowledge of the situation, the Biden administration intends to use restrictions from the pandemic era to send many migrants from Cuba, Nicaragua, and Haiti who were apprehended at the southwest border back to Mexico while also allowing some to enter the country by air for humanitarian reasons.
Last most recent policy is being considered after the US Supreme Court said this week that limitations from the epidemic era, known as Title 42, must remain in effect for a period of time that could last months while a legal dispute about their future plays out.
Under Title 42, which was originally issued in March 2020 at the beginning of the COVID-19 pandemic under Republican former President Donald Trump, border agents can rapidly expel migrants to Mexico without giving them a chance to seek asylum.
Frosty diplomatic relations between the United States and the governments of Cuba, Nicaragua and Venezuela have complicated deportations to those countries. Increasing numbers of migrants from those countries have arrived at the US-Mexico border seeking US asylum amid economic and political turmoil at home.
The new rules for Cubans, Nicaraguans and Haitians would be modeled on an existing program for Venezuelans launched in October. The program allows up to 24,000 Venezuelans outside the United States to apply to enter the country by air through "humanitarian parole" if they have US sponsors. Venezuelans arrested trying to cross border are generally returned to Mexico.
Mexico has only accepted the expulsion of some nationalities, mostly Mexicans and Central Americans, under Title 42. But after Mexico agreed to accept back Venezuelans in October, their crossings dropped dramatically, with some giving up and returning home.
Two officials said the policy shift for Cubans, Haitians and Nicaraguans could come as soon as this week. A third official said it could be applied to the first two groups this week and Nicaraguans at a later date. No final decisions have been made, a fourth US official told Reuters. The officials spoke on condition of anonymity to discuss internal planning.
Haiti has accepted deportees and migrants expelled under Title 42 but lawmakers and advocates have criticized the Biden administration for returning people while the country is going through political and economic turmoil.
Deportation, under a statute known as Title 8, is a more formal and drawn out process that can lead to long bars on US re-entry as compared to expulsions that can take just hours under Title 42.