Saudi amusement park shut for 2 hours for Cristiano Ronaldo and his family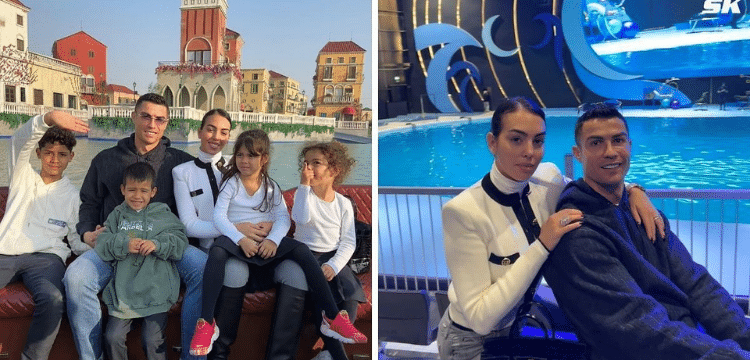 Cristiano Ronaldo's partner Georgina Rodriguez shared several photos of the whole family on Instagram enjoying at the amusement park in Riyadh.
According to local sources, football star Cristiano Ronaldo and his family had a two-hour exclusive use of an amusement park in the Saudi Arabian city of Riyadh.
The Boulevard World amusement park, according to park management, was closed to the general public for two hours to accommodate the Portuguese football player and his family's private visit.
His partner Georgina Rodriguez posted several images of the entire family having fun at the theme park on Instagram. Rodriguez is seen posing in front of the Sky Loop attraction, which claims to be the longest transportable roller coaster in the world and has a top height of 52 metres and a top speed of 110 miles per hour.
Their four children also featured in the photos doing some activity and the pictures also showed staff of the park assisting them with several things as they hopped from one attraction to another.