Protest in Iraq after father kills youtuber daughter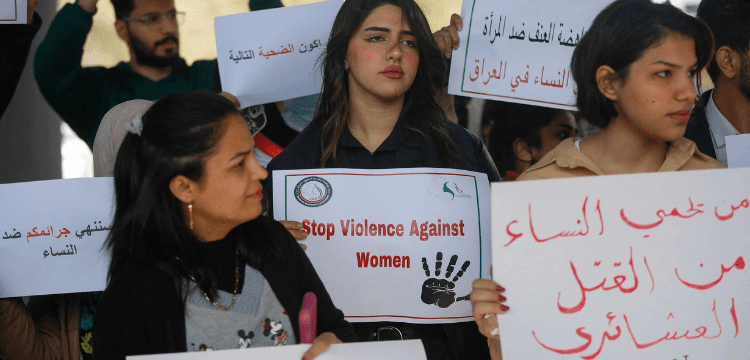 On January 31 in the southern province of Diwaniyah, Tiba al-Ali, 22, was murdered by her father, according to a tweet from interior ministry spokesman Saad Maan on Friday. Maan claimed that there had been an attempt to settle a "family conflict" between the young woman and her kin. Later, the father turned himself in to the police and admitted to killing his daughter.
A journalist reported that on Sunday, security personnel stopped some 20 activists from holding a protest outside the Supreme Judicial Council of the nation and forced them to congregate at a road leading to the structure.
Some people carried signs that read, "Stop killing women," and "Tiba's killer must be brought to justice." Rose Hamid, a 22-year-old demonstrator, told: "We demand laws to safeguard women, notably laws against domestic violence."
"We came here to express our opposition to Tiba's murder and all such murders. Who will suffer harm next?"  "We will keep mobilising because of escalating domestic abuse and killings of women," said Lina Ali, another demonstrator.